Current Lesson
Course Content
Website Settings
Navigate to your Main Site >> Configure tab to edit settings such as the name, notifications, sign up forms, social media links, etc.

Name and title
In this section, you will be able to edit the Name and title of how your website site appears in the Configure tab. You will also be able to select which page on your website is the Home page. 
Site title - this will how in the browser tabs and title bar

Home page - select a page on your site that you want your Home page to be.

Internal name - you can keep it the same as the Website title or enter a name that only you can see within your Simplero admin interface

Labels - add any labels here if you'd like, or create a new label by typing the name directly.

Not Found Page
What do you want us to show when a page or content on the Main Site is not available: Simplero's built-in or your own Not Found page :)

Card image

Community Features
Everything that has to do with liking, commenting on your Site courses and Blog posts!

If you are on the Rule The World, Scale or Skyrocket plans and it's the first time you come across with Badges, learn more about Engagement badges here!
Notification Settings
When hosting courses and/or a blog on your Website, participants would become Members of your Website. In this particular case, members would have the option to receive certain notifications related to the site. Choose the default settings in this section:
Signup forms
This section allows you to add any of the opt-in forms you've created in Simplero to your site. See our guide here for more detailed information on linking your different Simplero opt-in forms to your site. 

Social profiles
This section is where you will place the URLs to your social media sites such as Facebook, Instagram, Pinterest, etc. so that people can select the icons from your site footer and be connected to your social media. 

As soon as you add your social media links on the section above, they will show up on your site footer (example below):

Meta data
We have the Meta Data section where you can place your meta title and description. 
You can also upload an image that will be shown when people share content from your website that doesn't already have an image.  
Note: The picture should be at least 200 × 200 to be accepted by Facebook.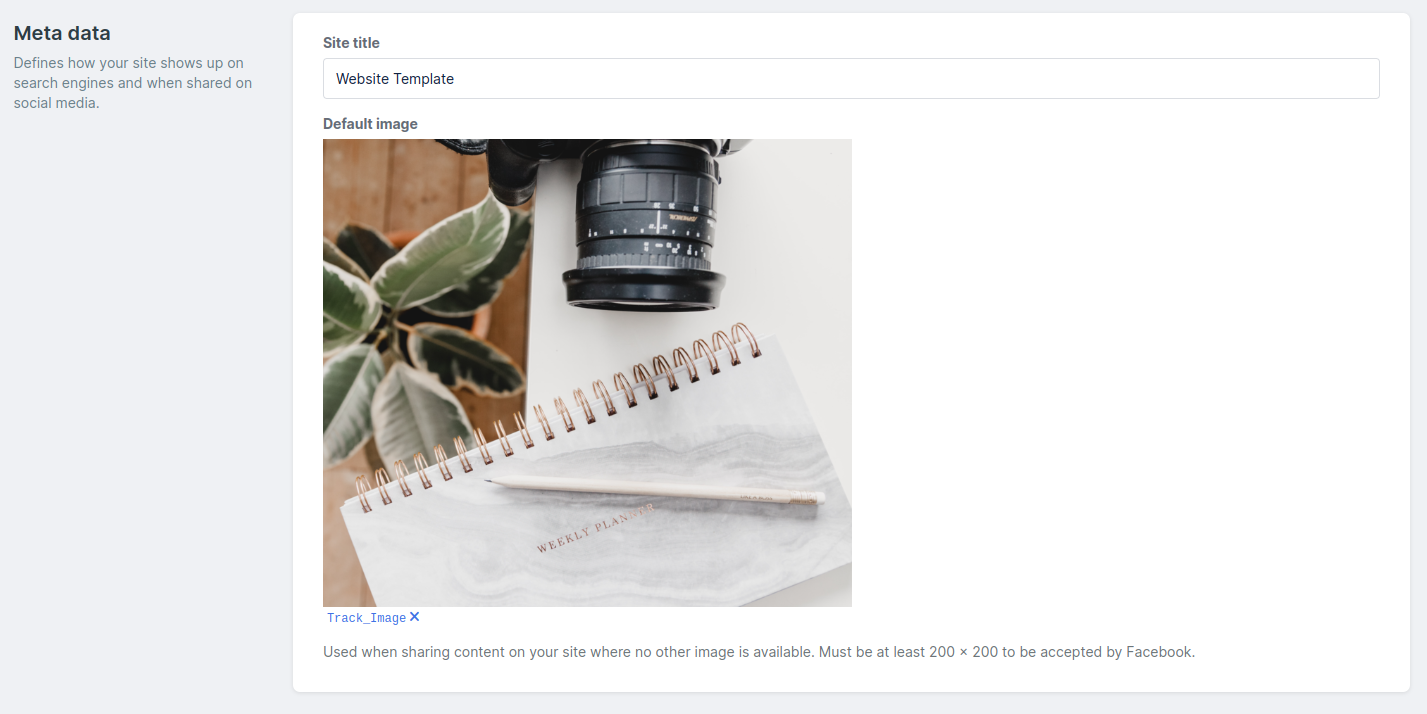 FAQ
SEO consequences of migrating your existing site to Simplero
Assuming you moved over the domain name, and use our blog migration tool to migrate your blog posts from your Wordpress site, all of your blog posts will still be served at their original URLs, though we will redirect them to the new URL.
As for all the other URLs, those will change. You can set up redirects for those manually, just like you'd need to move them over or recreate them manually in Simplero.
How this all affects SEO, we're not experts enough to say.
To Learn about your site URL check out our guides on custom Domains and URLs
Remove "Powered By Simplero" From the Footer
For those on the "Rule the World", Scale or Skyrocket plan you can remove the "Powered by Simplero" from the footer by vising: Settings >> Branding >> Colors and Logos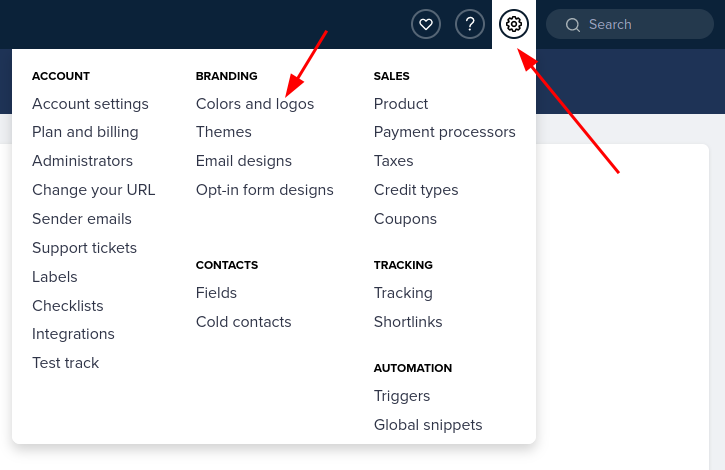 Notice something out of date or missing with this guide? Email the support team and we'll get it fixed! 
Last updated 22 Aug 2022.