Current Lesson
Course Content
Website Settings
Name and title
In this section, you will be able to edit the Name and title of how your website site appears in the Configure tab. You will also be able to select which page on your website is the Home page. 
Select Marketing from your Simplero Dashboard.
Choose Website from the dropdown menu.


Select the Configure tab
In the Name and title section, you can edit as desired

Site title - this will how in the browser tabs and title bar
Internal name - you can keep it the same as the Website title or enter a name that only you can see within your Simplero site
Home page - select a page on your site that you want your Home page to be

Scroll down to the bottom and click the blue Save changes button

Access Control
You can set Access control to your site in the Configure tab within your Membership sites
Select Content from your Simplero Dashboard
Select Membership sites
Select a Membership site you wish to set control access
Select the Configure tab
In the Access control section, there are three Site privacy options for site access



Closed sites, require everyone who has access to purchase a product from you or sign up for a list with you. They have to give you their information and in turn

, they are supplied with access and a Simplero ID.

Then you have two options for an open site.

Open sites

mean that anyone who has the URL will have access. The URL can be shared via social media, an email, text message. Also if they are a current customer with access to one of your other sites (closed or open) they will see all your open pages listed as available to them.
Signup forms
This section allows you to add any of the opt-in forms you've created in Simplero to your site. See our guide here for more detailed information on linking your different Simplero opt-in forms to your site. 

Social profiles
This section is where you will place the URLs to your social media sites such as Facebook, Instagram, Pinterest, etc. so that people can select the icons from your site and be connected to your social media.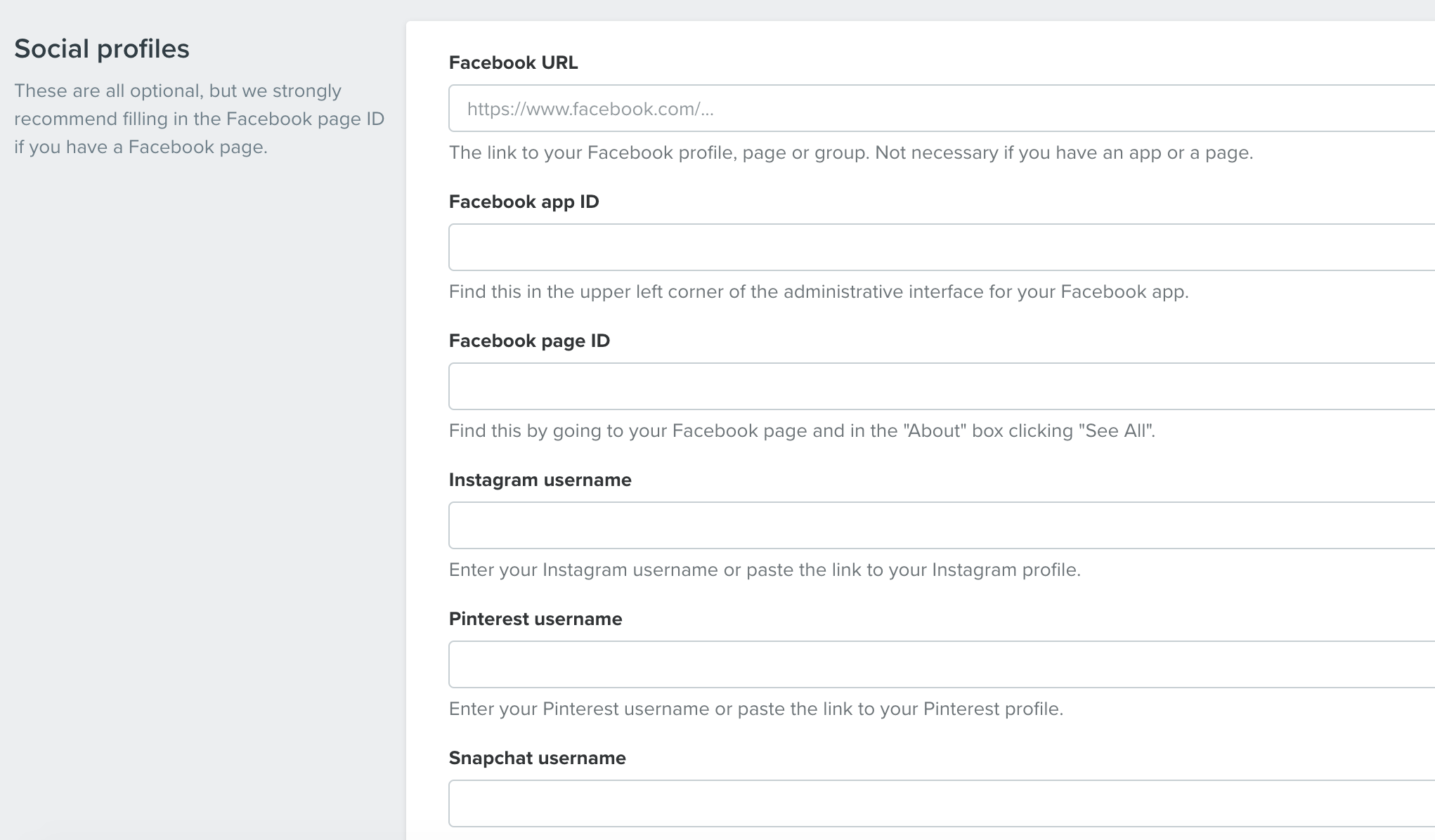 Meta data
We often get asked about SEO within Simplero. We do not offer tags because frankly, search engines don't look at it much these days. 
However, we do have the Meta Data section where you can place your meta title and description. 
You can also upload an image that will be shown when people share content from your website that doesn't already have an image.  
Note: The picture should be at least 200 × 200 to be accepted by Facebook.

SEO consequences of migrating your existing site to Simplero
Assuming you moved over the domain name, and use our blog migration tool to migrate your blog posts from your Wordpress site, all of your blog posts will still be served at their original URLs, though we will redirect them to the new URL.
As for all the other URLs, those will change. You can set up redirects for those manually, just like you'd need to move them over or recreate them manually in Simplero.
How this all affects SEO, we're not experts enough to say.
To Learn about your site URL check out our guides on custom Domains and URLs
Remove "Powered By Simplero" From the Footer
For those on the "Rule the World" plan you can remove the "Powered by Simplero" from the footer by visting: Settings --> Colors and Graphics --> Branding

Notice something out of date or missing with this guide? Email the support team and we'll get it fixed! 
Last updated 9 Mar 2021.