Set up Availability Presets
You can have multiple Availability presets in your Scheduling Link that will make certain times in your calendar available for booking.
You'll find there's one created by default in your account already called Working Hours:

You can Create new presets or edit existing ones clicking on the preset name.

Set up recurring ranges using the +Add a recurring range button. The calendar preview will update the presets for you. Use the arrows at the top right corner to move forward on the month.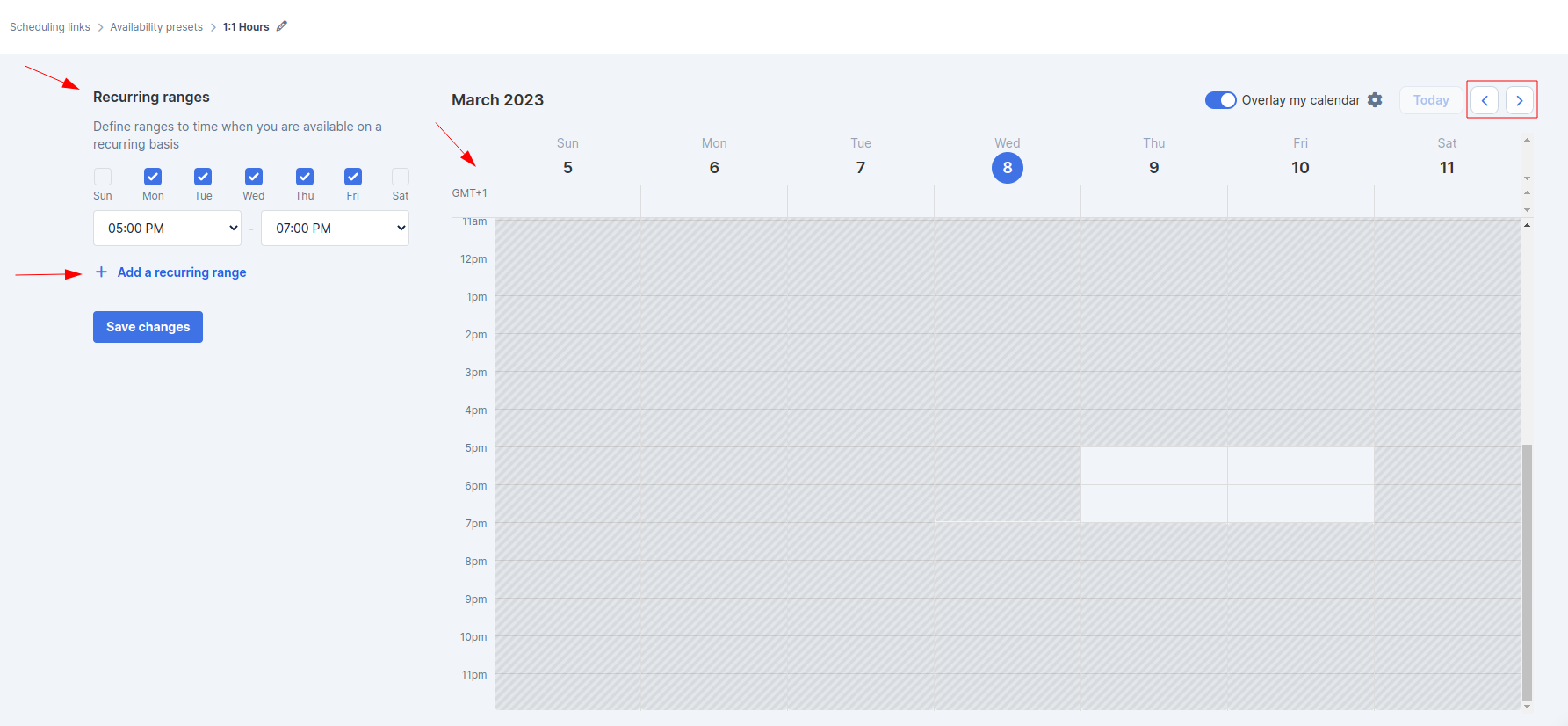 Availability Presets will show up on the Scheduling link setup page for you to choose which one applies on each Scheduling link in your account.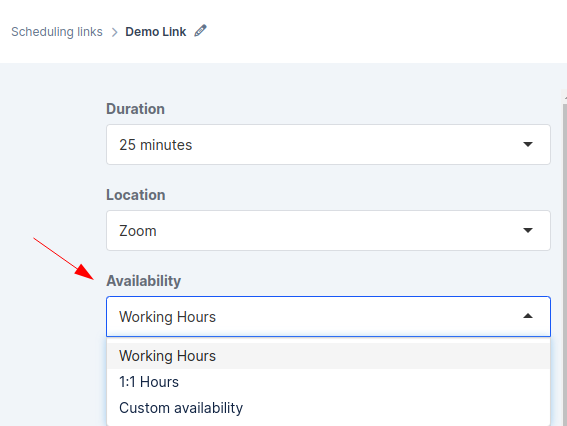 Last updated 8 Mar 2023.