NPS Surveys
Measure your members' satisfaction using NPS Surveys!
Super quick to set it up, yet super powerful to collect data about your members' experience in your sites.
Find it in your Account Settings > NPS Surveys on the Skyrocket plan only.
Click on Create new NPS Survey.

Give it an internal name and fill in the questions, score hints, visibility parameters, and notifications.
Note that eligible contacts we show the survey to are the ones:
Once you have created the NPS Survey, you can go back to the Edit page from the top right corner:

Create automatic responses
Navigate to the NPS Survey > Edit, then scroll down to the Response templates section.

Set the score range and enable the 'Send automatically toggle' to show further options: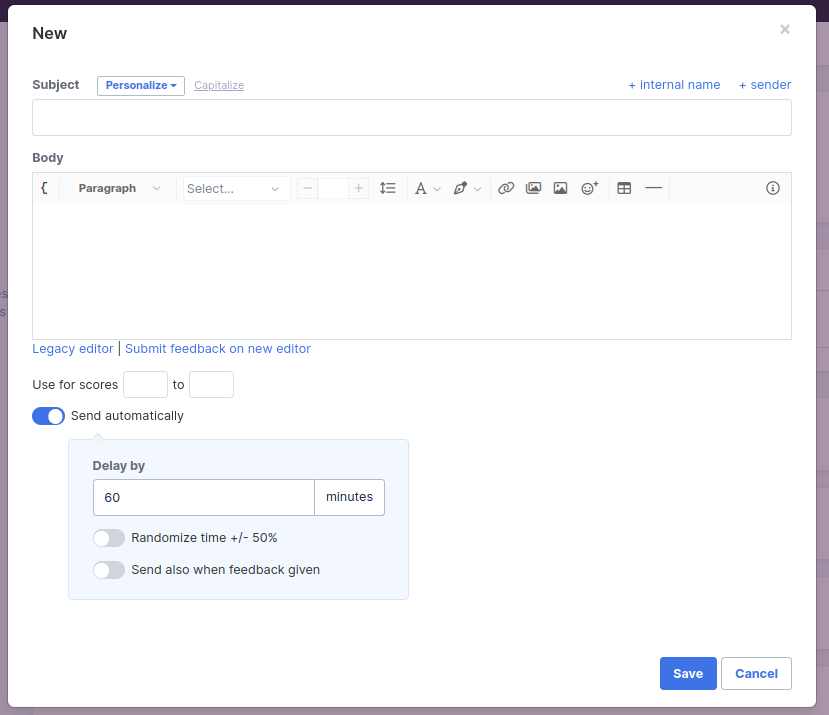 Randomize time the time it takes to send an automatic reply:
E.g suppose you set the delay to 10 minutes.
One auto-reply might be sent after a 10-minute delay, another might be sent at 12 minutes, and another at a 15-minute delay.

Basically any time between 10minutes (+/- 50%) - i.e 5minutes-15minutes
Enable the NPS Survey on your Site
Navigate to the Site > Configure tab and turn On the option to show NPS Survey on the Advanced Settings section.

The Survey will now be visible to eligible members right at the bottom of all your site pages.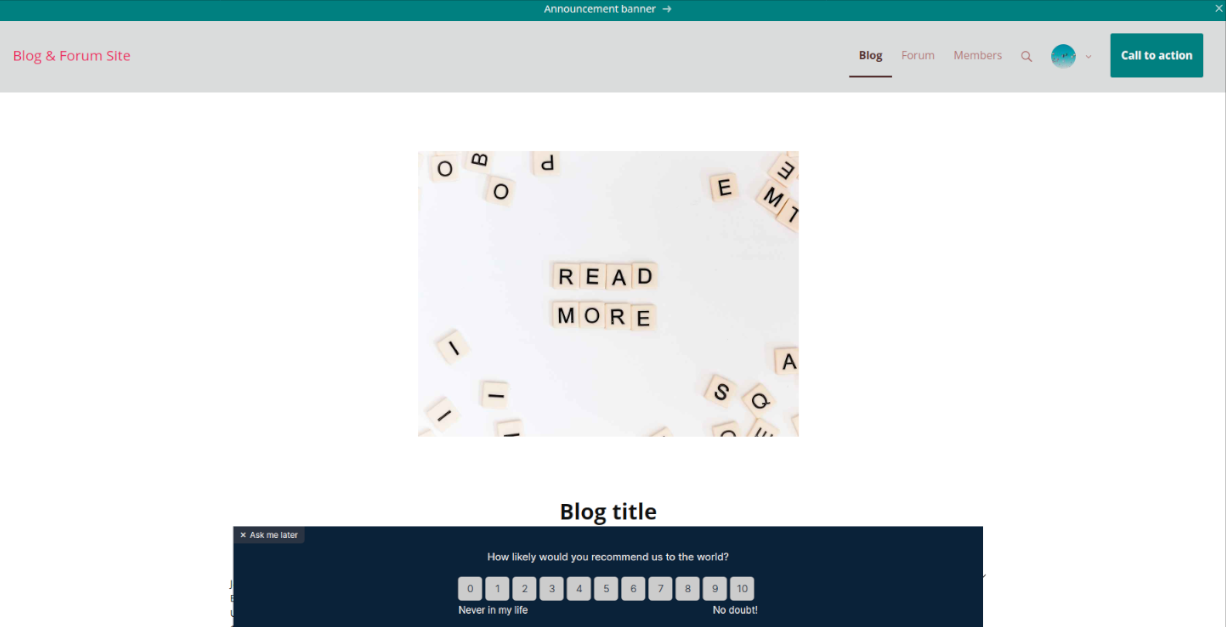 How does the scoring work?
People scoring 9-10 are called Promoters.
People scoring 0-6 are called Detractors.
Those in the middle are called Neutrals.
The NPS Score is calculated as (Promoters - Detractors) / total responses.
A score in the 50s and 60s is typically considered very good.
For comparison here are some big company NPS scores from 2018:
Netflix 64, PayPal 63, Amazon 54, Google 53, and Apple 49.
Once you get your first responses, they will show up on the NPS Survey home page.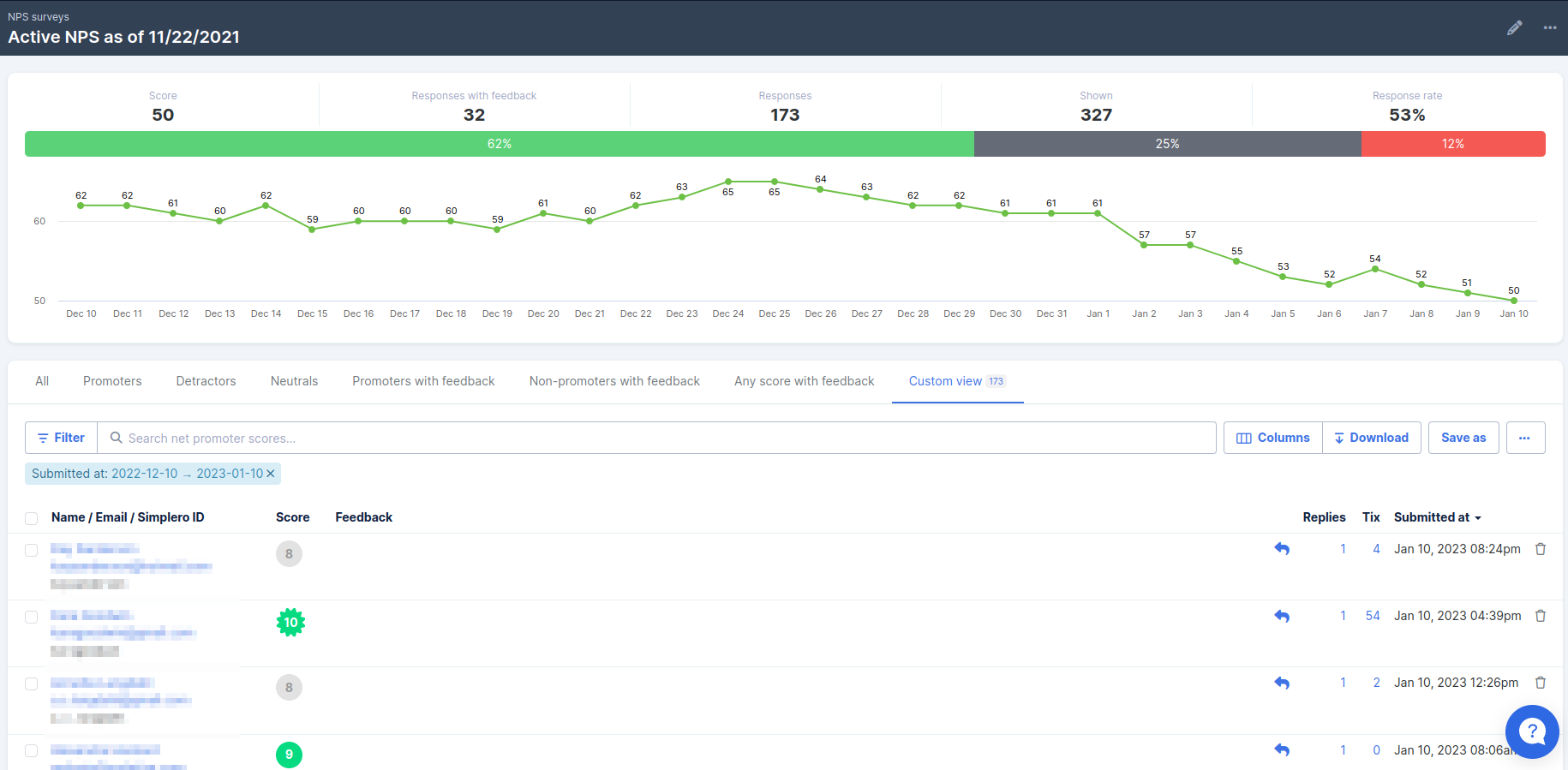 Last updated 23 Mar 2023.