Current Lesson
Course Content
Course Settings

A few settings are specific to courses, and you might not have seen them anywhere else in Simplero. We are going to walk you through those in detail below:
Lesson Completion

Allowing contacts to mark lessons as completed will make this button below visible at the end of each of the course lessons:

Requiring the lesson to be completed will force the end-user to mark the lesson as complete before they can access the next lesson. Lessons further on the course will show locked until the previous lesson has been marked as completed.

In the example below, I have completed Lesson 1, so I have access to Lesson 2. Since I haven't completed Lesson 2 yet, I do not have access to Lesson 3 yet.

We keep record on completed lessons per member and lesson on the Members and Lessons Analytics tabs:

Podcast feed

When enabled, this section on the course sidebar will be available to listen the course lesson as a podcast:

Community features

To allow comments at the end of the lesson content :)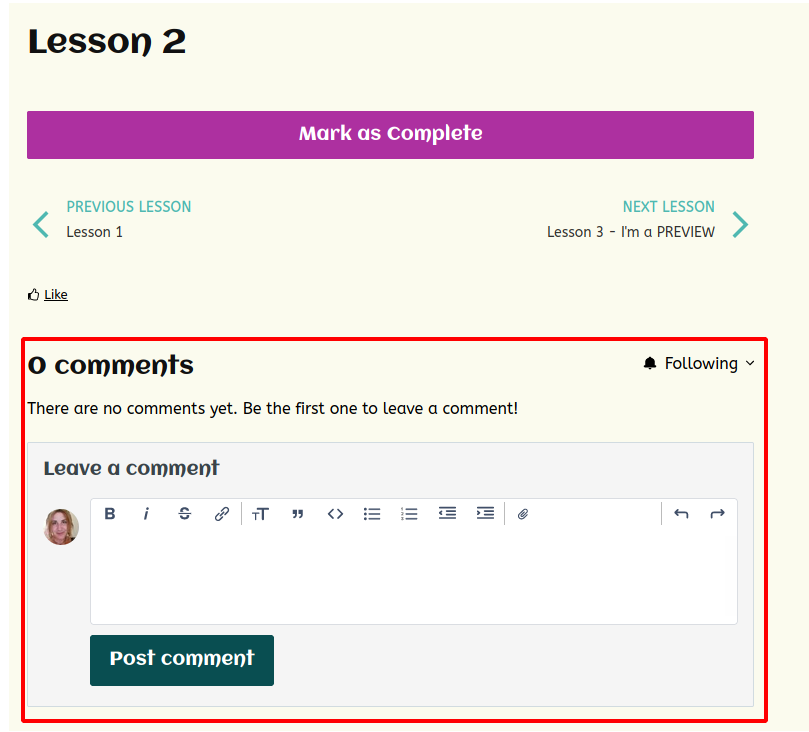 Presentation
Decide whether to show the course overview as a list of lessons or modules and lessons, the author and the latest time it was updated.

Publishing of the Course
In the Settings you will find Access control which will control the overall course. Allowing you to connect multiple products to a membership site, but limit which of those products can view the courses within the site. 

Published: Means viewable all the time to anyone who has access to the membership site.
Scheduled: Means the course becomes viewable to anyone who has access to the membership site on a specific date. and again you can further control this by selecting "Only available to customers who purchased the following products" and select the product you want to view the course.
Dripped: Means that you control when someone who has access to the site gets access to the course via a trigger, automation, broadcast, or autoresponder. 


Preview
In this section you decide what to show to users who don't have access to the course yet. We explain in details how it looks like for each of them on the lesson Course Preview.

Certificates
Award certificates to participants who complete all lessons!
Add an image/logo at the top, edit the text on the Certicate and show/hide completion date and unique serial number.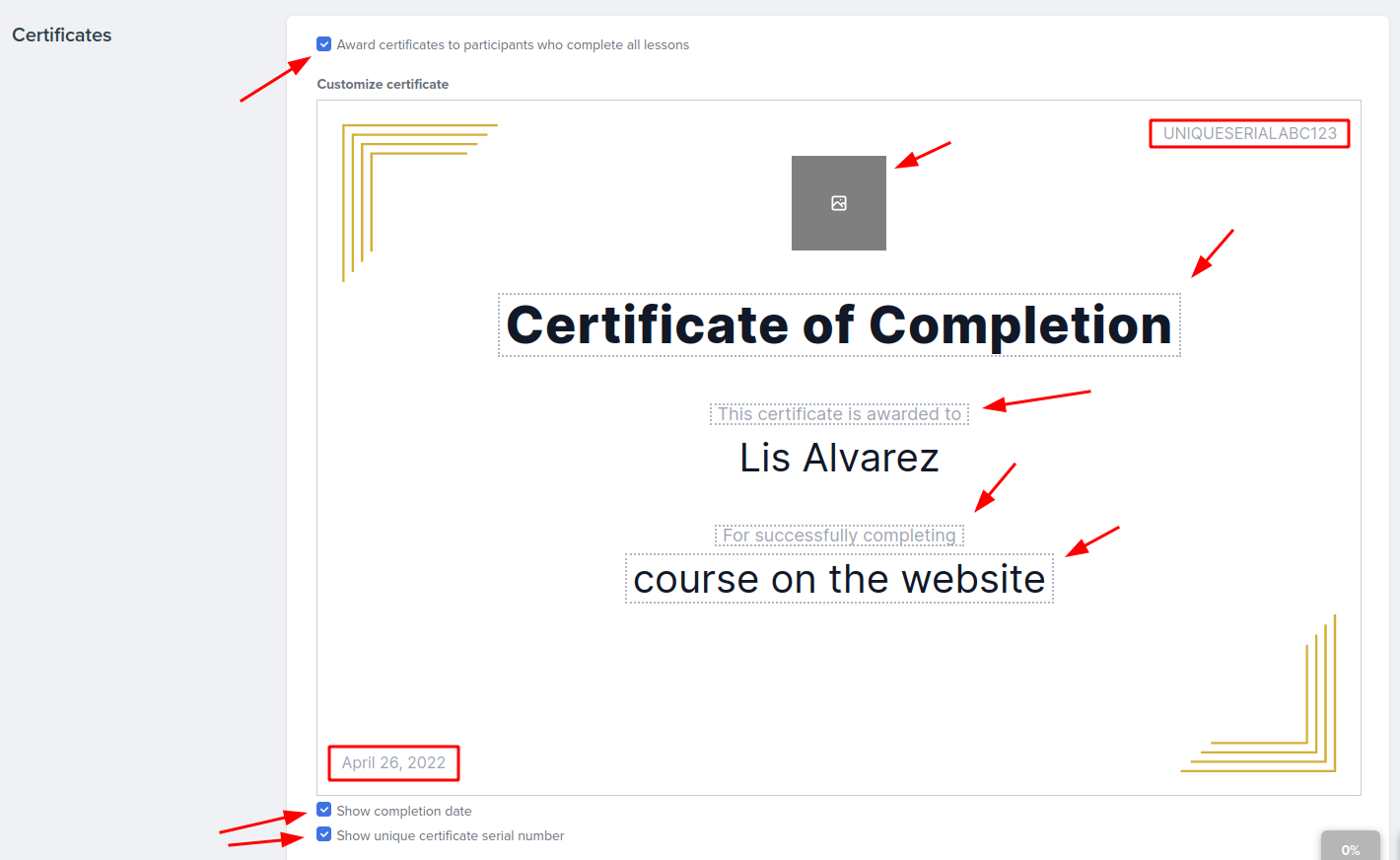 Set up an automatic notification to get a link sent to their Certificate right after completion.

Manage all awarded certificates on the top right menu: Awarded certificates.

Last updated 19 Sep 2022.