Re-Assign functionality
If you would like the ticket to get automatically re-assign to the default assignee when receiving a reply, then switch the toggle to ON.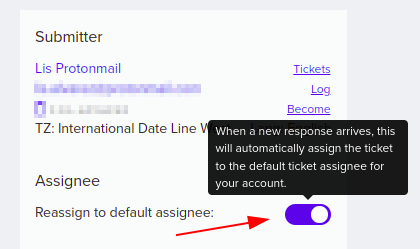 Note you can set the default assignee at the Support Tickets setting page or at the Support Tickets dashboard page.

This feature is particularly helpful when you have a large team working on Support Tickets and would like to speed up your response-back time.
Last updated 3 Nov 2022.