Magic Login Link
Do you want to restrict access to your content but not require people to login with a password?  
We got you. 
Simplero offers a function called 'Magic Login Links'.  
Your users can request a Magic Login Link from a login page (thus preventing them from needing to login with a password)
AND you can use Magic Login Links instead of passwords for any or all of your restricted content.  Read on for the details. 
The Magic Login Link allows the end-user to access your content right away from an email.
Good stuff to know before you send a Magic Login Link
For safety reasons, the Magic Login Link expires in 24 hours. 
If the end-user clicks on an expired Magic Login Link,  we will let them know that the link has expired and will automatically send them a new Magic Login Link to their email.
The link will only work when
sent from a Broadcast, Email for Automation, Auto-response email, or by a Simplero Trigger and
the content is in a Simplero Site
How to make a Magic Login Link
On the broadcast/email Editor, insert any text then set up a link via the icon 


Paste any URL within your Simplero site and make it Magic!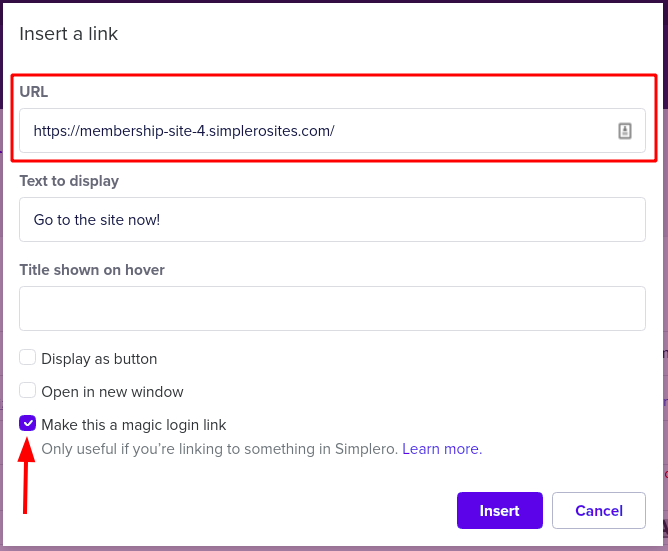 Done! The link to the content is now Magic!
Last updated 23 Jun 2021.