How to set up PayPal Payouts
Simplero integrates with PayPal Payouts to pay your affiliates in bulk using this technology.
To set it up you would need a PayPal Account integrated to your Simplero account first, make sure you do before you continue to the steps below.
Navigate to PayPal developers' dashboard and log in using your PayPal account credentials.

Click on Apps & Credentials > Create App under the REST API section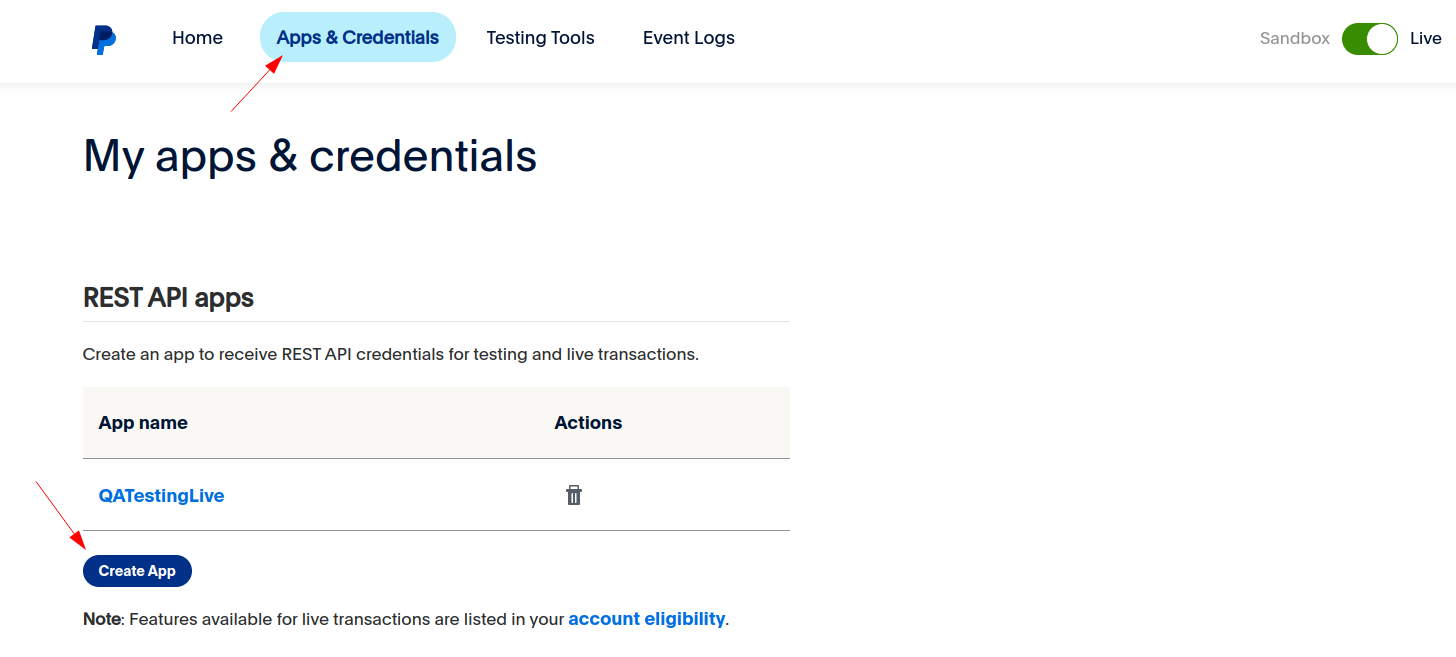 Give it a name, then Create App:

Copy the Client ID

And navigate to your Simplero Dashboard > Payment Processors > PayPal, and paste it on Credentials > PayPal App Client ID section: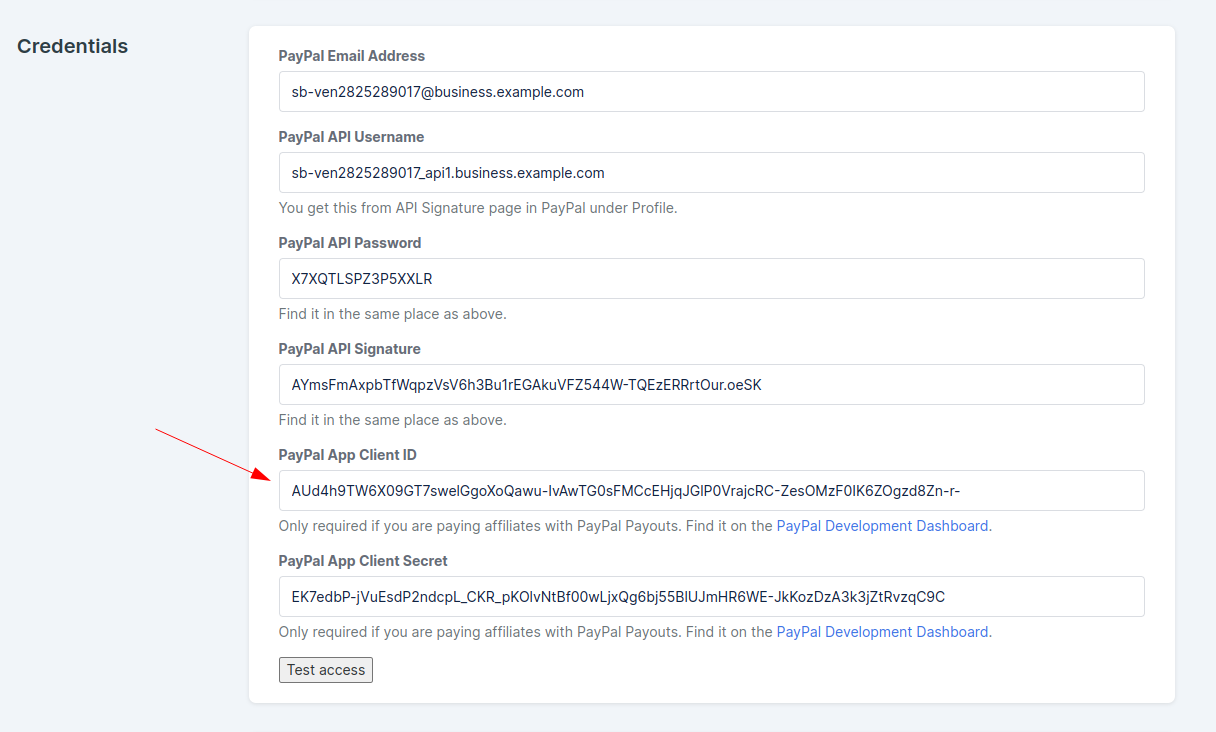 Do the same with the Client Secret key: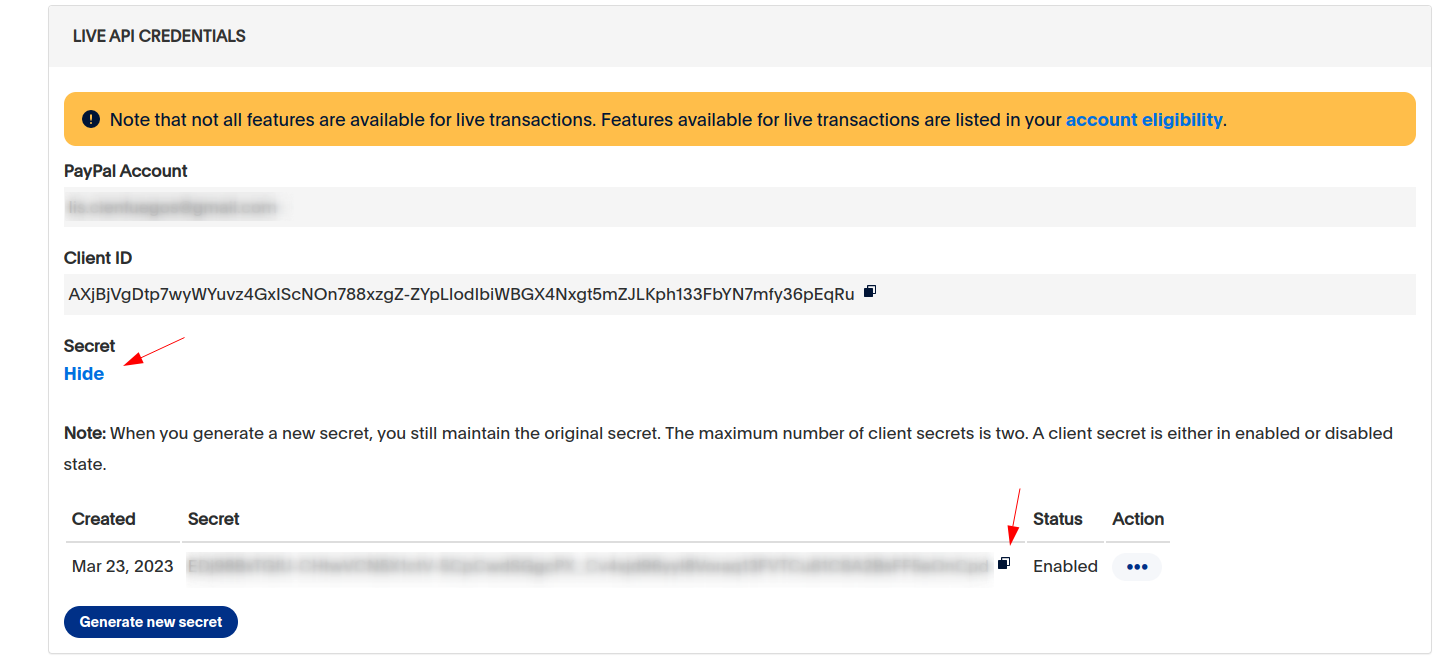 You are all set!
Learn more about Payout options through PayPal on our help guide Paying your Affiliates.
Last updated 10 Apr 2023.