Setup Facebook Messenger Chat on a Site or Membership Site
Would you like to be able to chat with your customers in real time?  Perhaps you want to offer prospective customers and/or existing members this option for interaction with you.  Facebook Messenger is one of the services that will enable you to do so.
This guide will explain how to find and use the code that will enable a customer to start a chat with you on your Simplero site or membership site using Facebook Messenger. 
Here's how to set up Facebook Messenger Chat on your Simplero Site or Membership Site
1. Go to your Facebook business page 
➡
 Settings 
➡
 Messenger Platform
Scroll down or jump to the Messenger Chat Section and then click the Setup button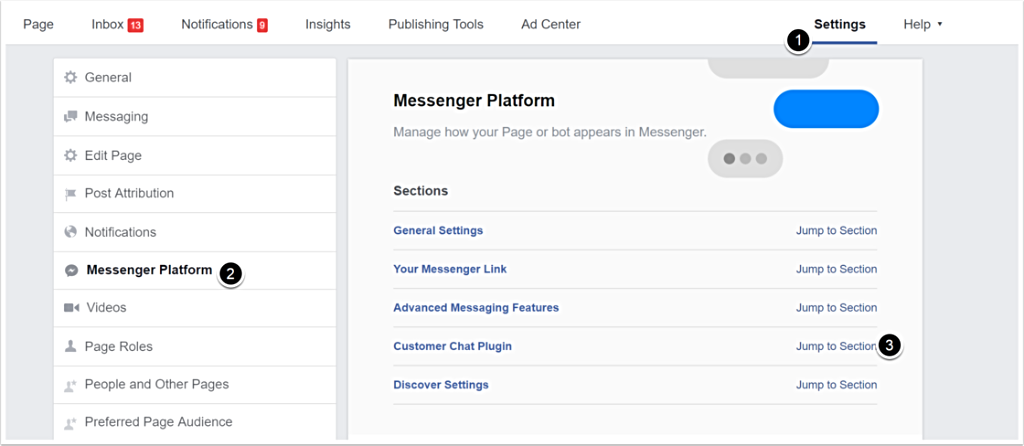 2. Follow the 3 steps in the guide that appears. 
You can customize the welcome text and add your brand colors if you so choose. 
In step 3, add the URL for the Simplero Site or Membership Site that you want to use Chat on.
If you want to use it on both a Simplero Site and a Simplero Membership Site, you need to enter both URLs in Facebook. 
Save and then copy the code.  Really make sure you've saved - you'll see a green 'Saved Successfully' message once it works.  It's a little touchy...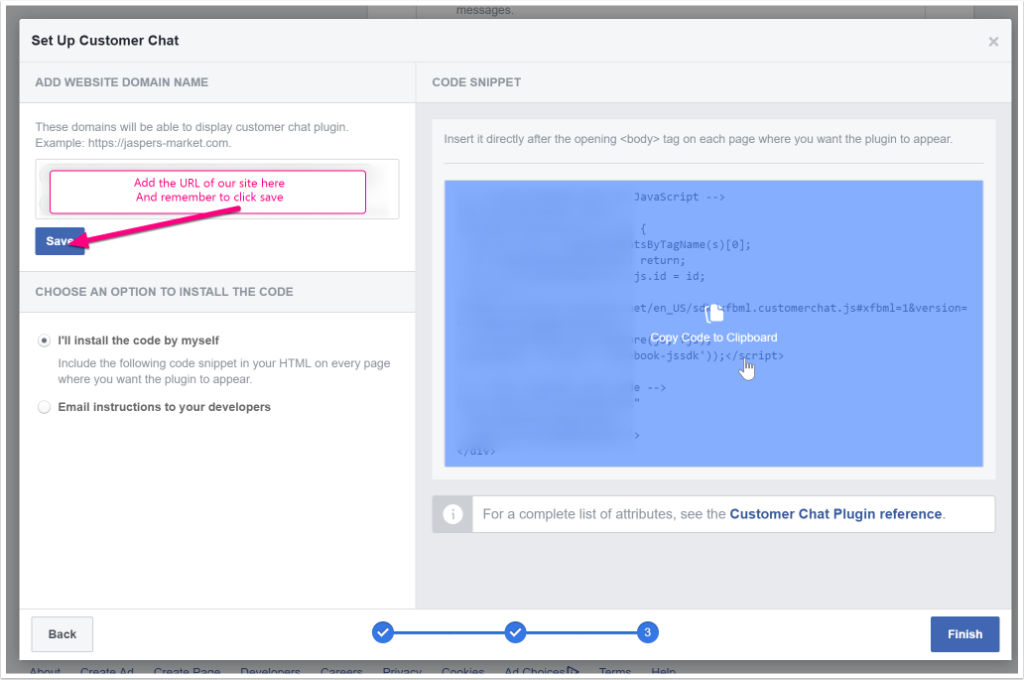 3. Go to your Simplero Site or Membership Site 
➡ Configure.

Paste your code into the 'Custom tracking HTML code for body' section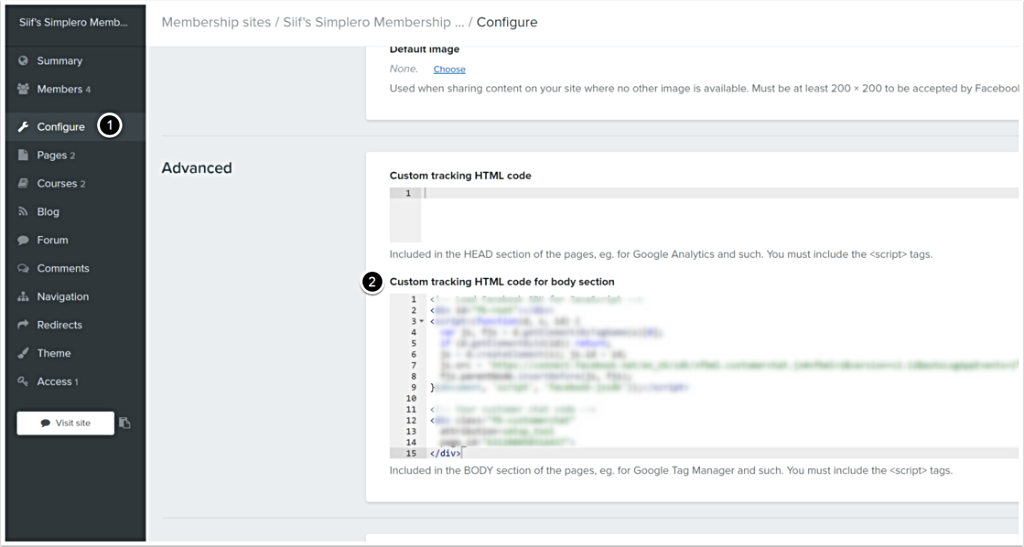 Save and you're done!
The Chat button will now appear on all of the pages of your Site or Membership Site. 
P.S. Facebook changes their services frequently and this may change without us realizing it.  You've been warned!  ;)