Module Settings
To access the Module settings, click on the Module name.

From the Module Settings screen you can edit:
Content

Display settings:

Use the site's color accent color. Learn more about this here.

Use a custom color

Publish status

Draft

Published

Dripped - Learn more about this feature here.

Automatically by day

Manually

Schedule

Move or Copy this module to a different Site.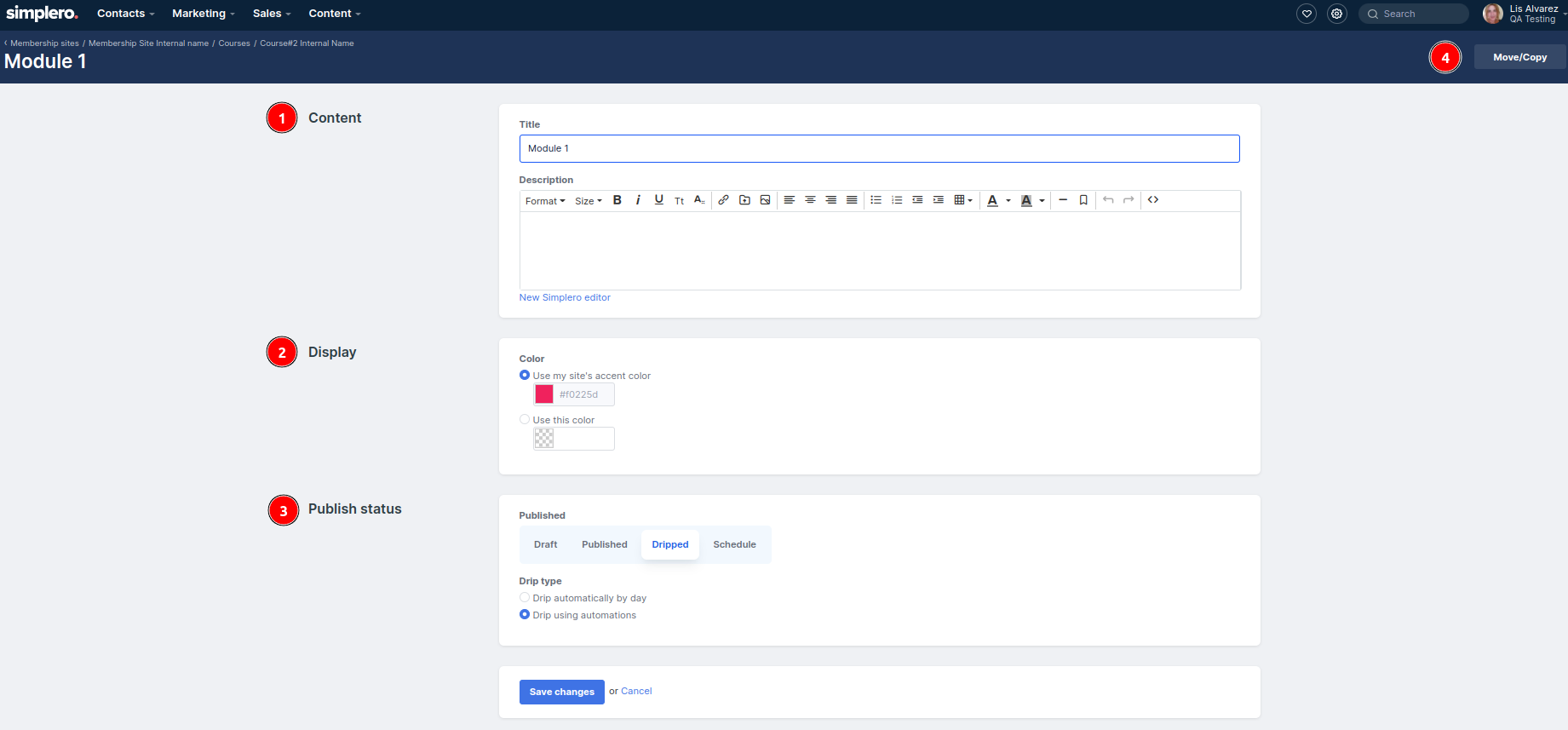 Last updated 13 Sep 2022.