Heads up! We just made some big improvements to Simplero, and a lot of the videos and screenshots here aren't updated yet.
Current Lesson
Course Content
Done-For-You Campaigns
We are so excited to have created a way to share high-performing campaign templates with you! 
With a few clicks, you can install the template for one of our campaigns (or on another Simplero user's campaign). 
As of today (15 December 2018), there is a Done-For-You template based on Simplero's recent Opt-In campaign. 
We are now accepting suggestions for other high-performing campaigns that you would like us to create as a template to share.  Get in touch!  
And if you would like to use this feature to create your own Opt-In campaign in just a few clicks, read on... 
Go to the Marketing section of your Simplero account and click on 'Done-For-You'
Watch the short video and then click 'Install Campaign'
Tell Simplero what to call this campaign, what label and color to use for each element and which product you are promoting.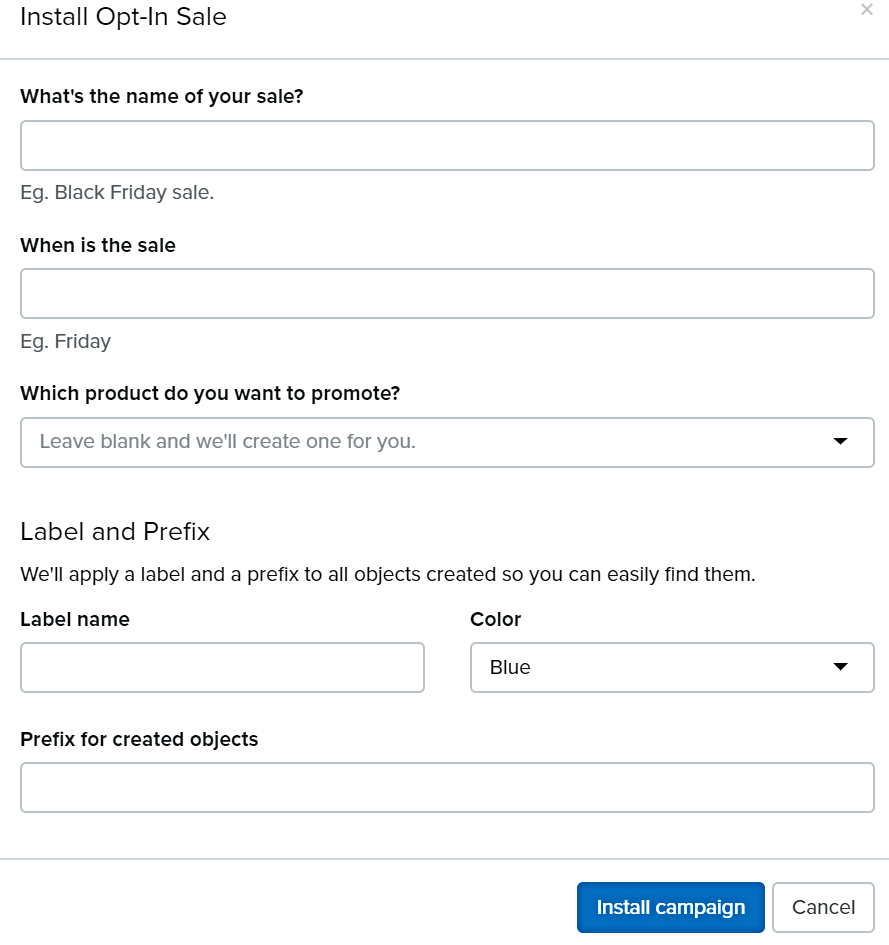 Use the checklist that is installed in order to customize each step of the Campaign.  For the Opt-In campaign, you will customize your List, Tags, Landing Page, Product, Automation and Emails. 
The checklist looks like this and each step includes a short instructional video and a link to the relevant section of your Simplero account.   The videos are also included here (see below).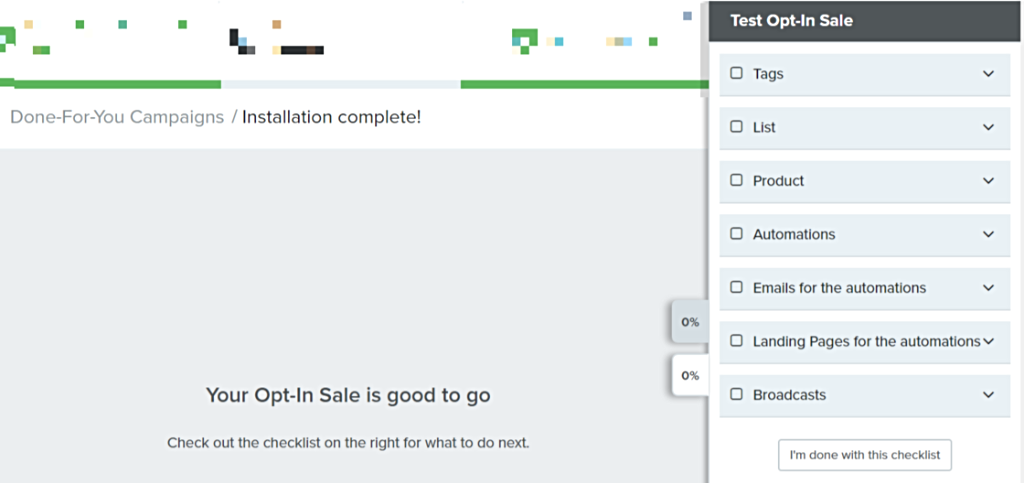 Have fun with it and let us know how it goes for you!
Opt In Campaign Video Guides
Last updated 15 Dec 2018.