Build your survey
Create a survey from your Simplero dashboard > Contacts > Surveys > Create new survey.

Start designing your survey questions either from the Content builder or the Table view, whatever is easier for you.
The Builder
Click on Add field on the header to get started.
Hover over the survey previewer sections to see more options.
Use the dots icon on the far right to drag the field to a different position.
The Plus button at the bottom of the active field will add a new field right below this one.
Use the edit and delete icons to perform these actions on the active custom field.
You can also add conditions to show sections based on responses provided in other sections of the survey:
Page elements
There are special items you can add in your survey in addition to custom fields:
Headings and subheadings

Dividers: adds a horizontal line across the survey. Commonly used for long surveys.

Sections: they essentially make fields collapsible. Sections contain all custom fields below them until the end of the form or until the next section.
Table view
Click on Add field at the top right corner to open the Custom fields side panel.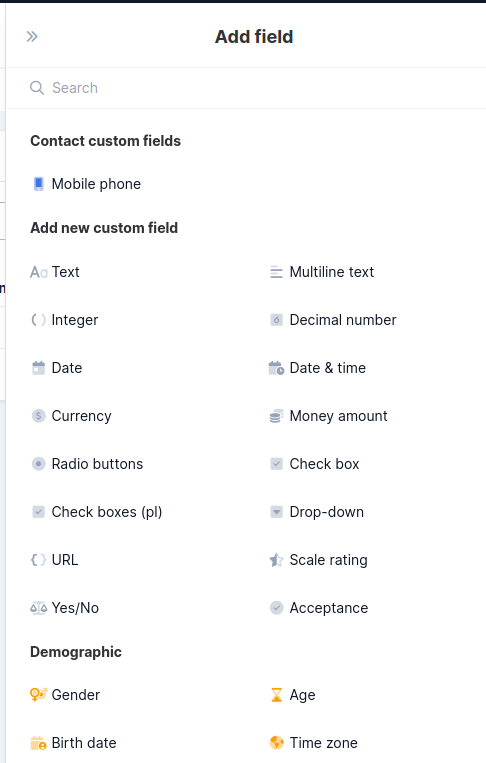 Now choose which type of question to add to your survey.
Survey Preview
You can see a Preview of your Survey on the 'Content' tab.

Once you've finished building your survey, you're ready to share it with your members on the URL provided at the top right corner.

Last updated 27 Jun 2023.