What Is the Spam Check on Emails?
You'll notice the Spam Check section on the right side bar of your broadcast summary page.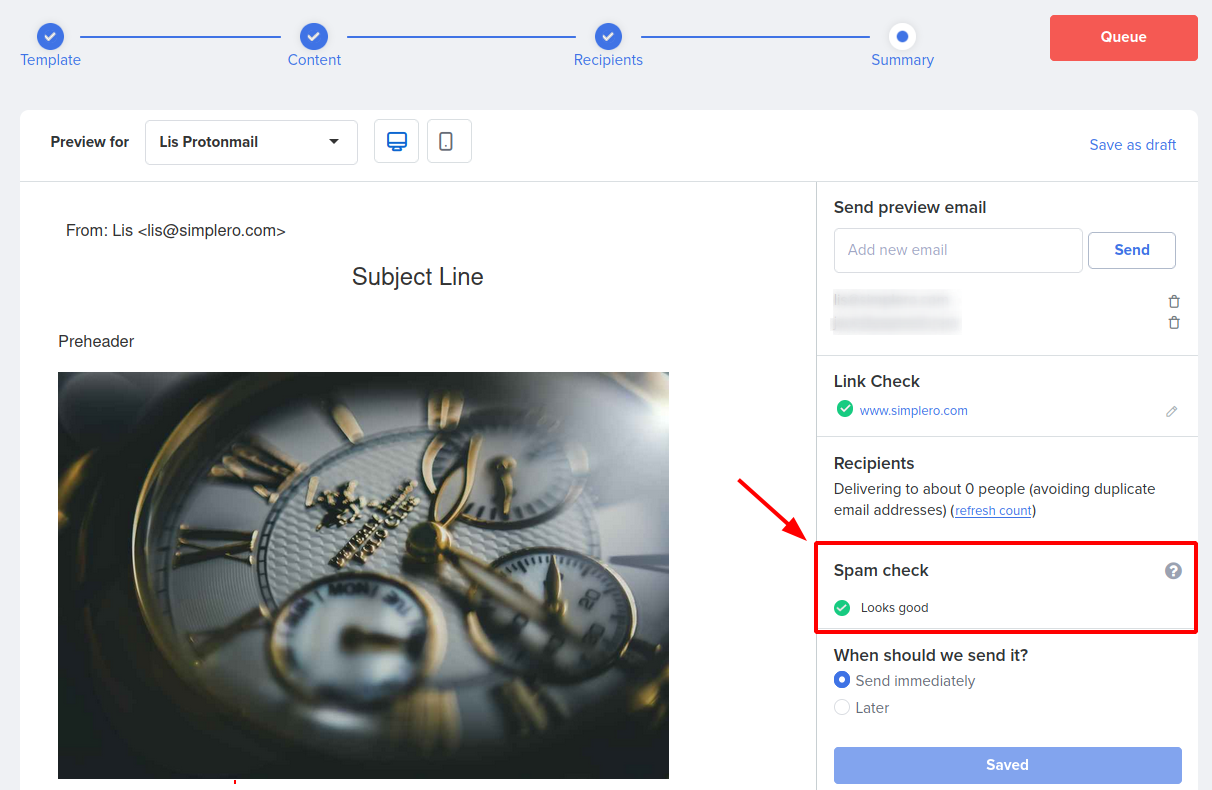 We run your email through SpamAssassin, a very popular spam ranking software, to check for known spam email red flags.
It's mostly informational, to help you stay clear of things that are going to trigger spam filters based on SpamAssassin. These are the main checks SpamAssassin will report back on: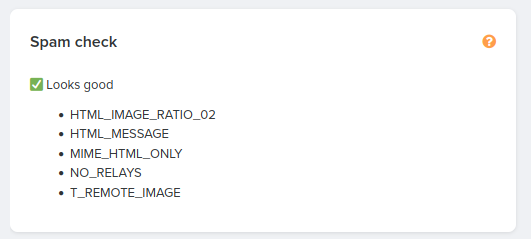 If you have an exceptionally high spam score, we will refuse to send your email.
This is not a reflection of how many people reported your email as spam, it's only about how your email is being ranked by the SpamAssassin software >> To know who has reported your email as spam and what to do in those cases, check out our guide on How to Manage Your Lists and Contacts.

Last updated 26 Oct 2022.