Captions, and Subtitles
To add Subtitles to your videos, navigate to the video in your Media Library and locate the button 'Add Subtitles' on the right sidebar to upload the .vtt or .srt file and we will integrate them into the video for you.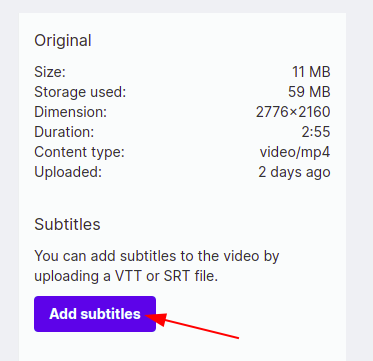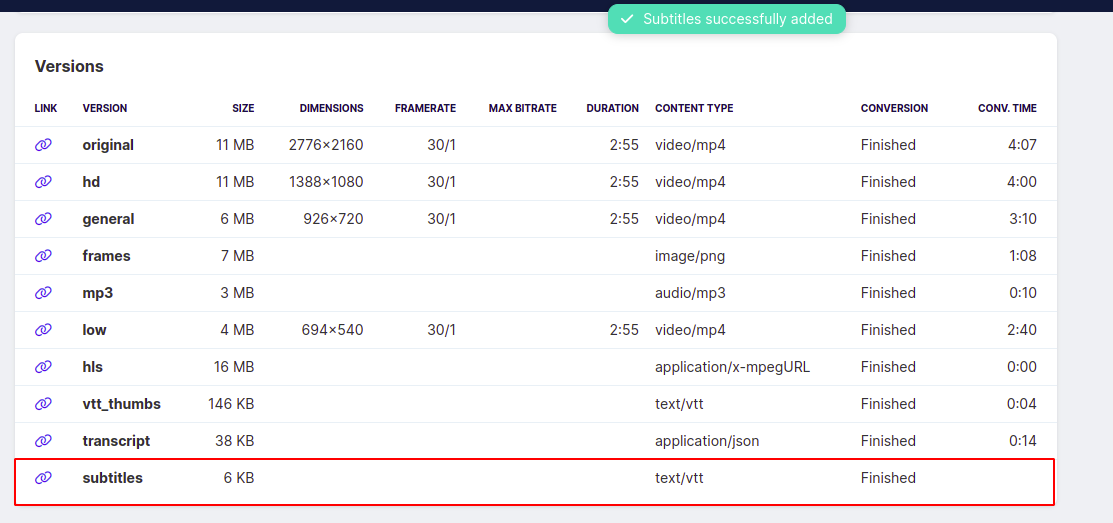 Once there are subtitles in the video, you can also replace them.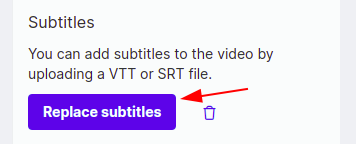 Last updated 7 Jul 2023.