Captions and Subtitles
To add Subtitles to your videos, navigate to the video in your Media Library and locate the button 'Add Subtitles' on the right sidebar to upload the .vtt or .srt file and we will integrate them into the video for you.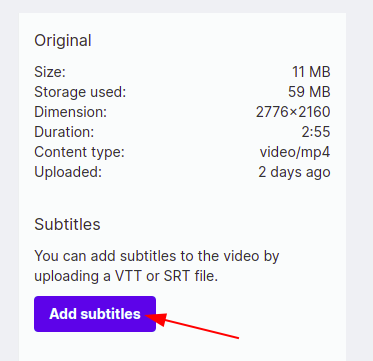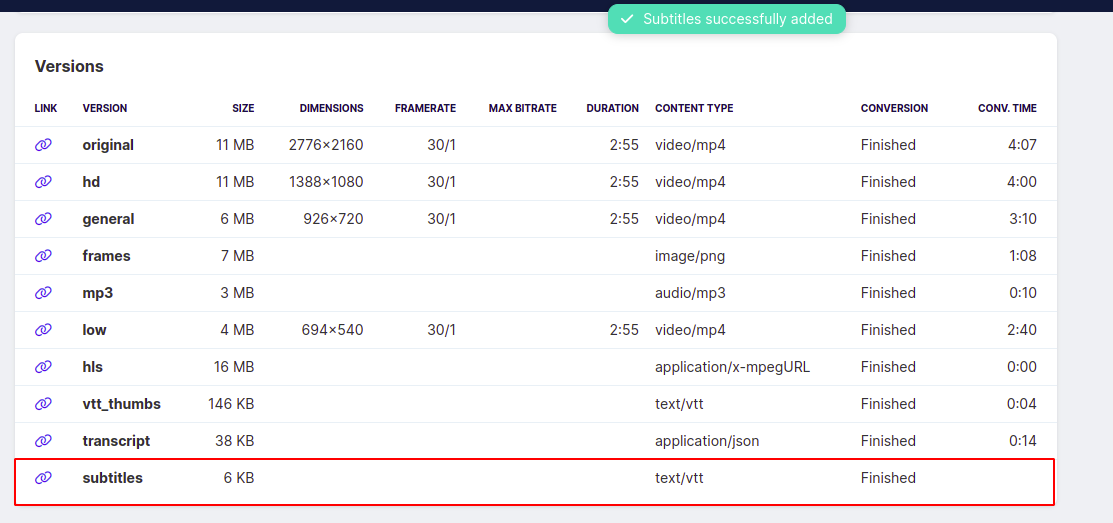 On Skyrocket plan, we generate the subtitles automatically for you! With every video upload, they will be added. You can then download them, edit and reupload the reviewed version if you'd like :)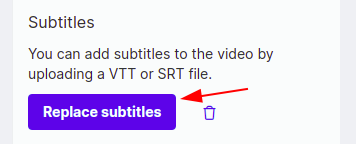 If you use captions and subtitles in your videos, you can now turn them on in your Account Settings >> Settings. Otherwise, they will be off by default.

You can also turn them On/Off at the video level on the right side-bar: Show in player.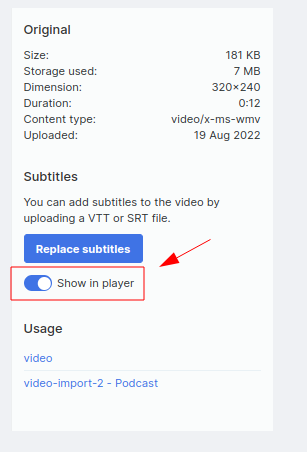 Last updated 31 Jan 2023.