Deadline-Funnels
Deadline-funnels are a great way to boost sales and business growth, and now you can create them in Simplero! 

What's a Deadline-Funnel and How Does it Work?
The idea is you make an offer that, for example, is only available for 48 hours after people opt-in, and your emails and landing pages include a countdown timer to that point in time, to add urgency to the decision.

An example of a Deadline-funnel setup would be:
Have a List signup that sends an autoresponse

The Autoresponse has a countdown and a link to a landing page

The landing page has a countdown and a link to the product order form with a secret price
Your core feature to set up a deadline funnel is the Countdown timer.
Setting up a Deadline-Funnel Using a List Sign-Up Model
Create your list and Auto-response including a Countdown timer:



Setup your countdown. In the example below, the countdown will run until two days after the user signs up to this list:



Create a landing page and include a countdown timer section:



Setup the same time period and customize an end countdown message too!



 Add a link to the product secret price:



Include the link to this landing page in the list Auto-response:



Other Setup Examples
Products >> lead to a deadline-offer via an auto-response sent right after purchase.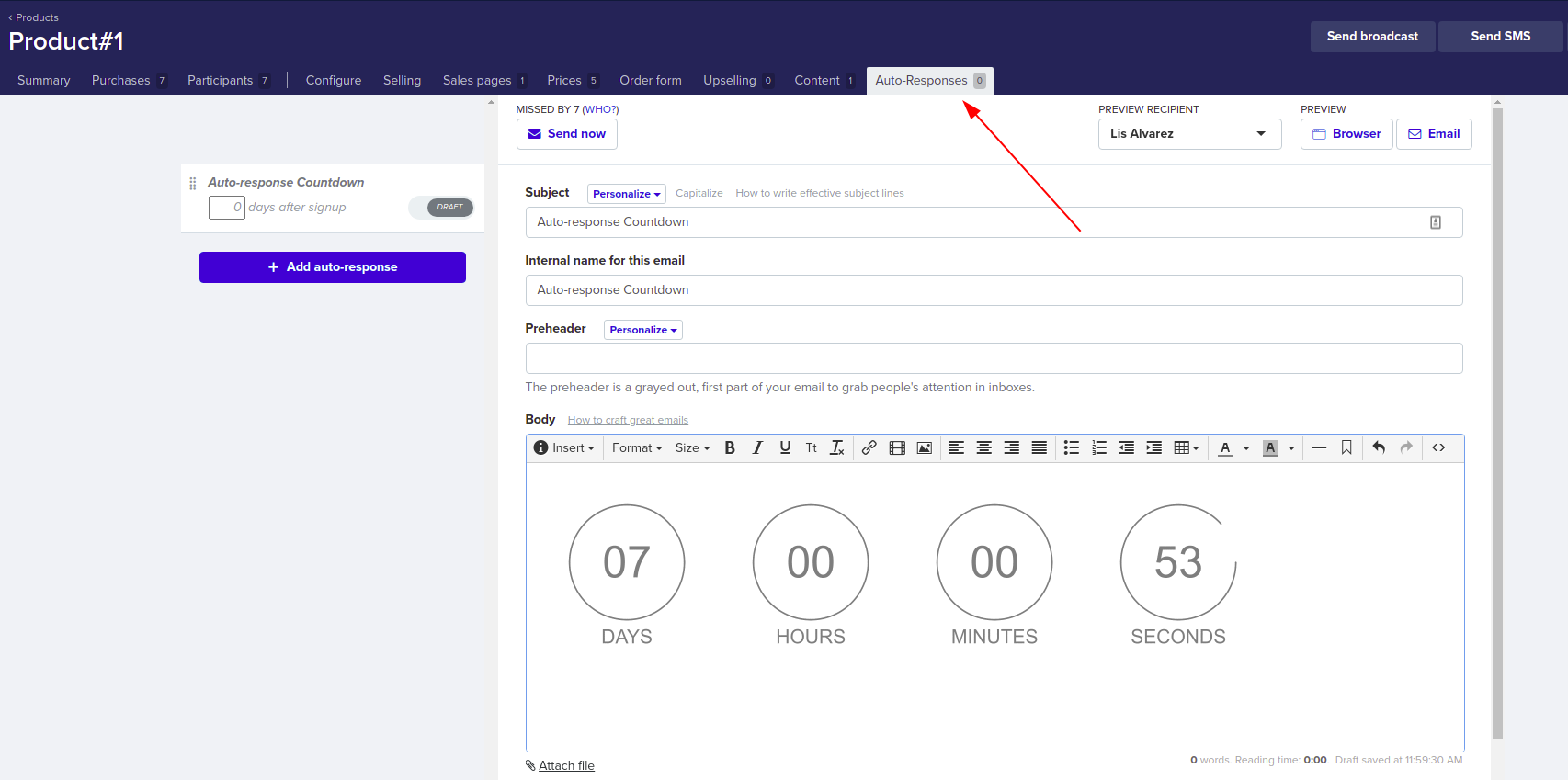 Automations >> instead of using the Auto-responses tab, fire an automation with purchase/subscription triggers.

In the automation, include an email with the countdown feature and the link to the landing page with the countdown section!



Broadcasts >> insert a countdown on your broadcast as well as the link to the landing page. Make sure your recipients are either list subscribers or participants of a product.

Note! If we don't have activation at info, the page section will count down from the specified fixed time.
Last updated 20 Jan 2023.