Create and manage Macros
Make it easier for your Support Team to respond by having pieces pre-made.
This feature is only available in the New Simplero editor, which must be enabled with the ProseMirror feature flag in your Simplero Labs for this to work.


You'll now find at the end of the Editor options the Macros icon

to either insert a saved Macro or create a new one from the text already typed in the ticket.

Give it a name, edit the Body if needed and save the Macro.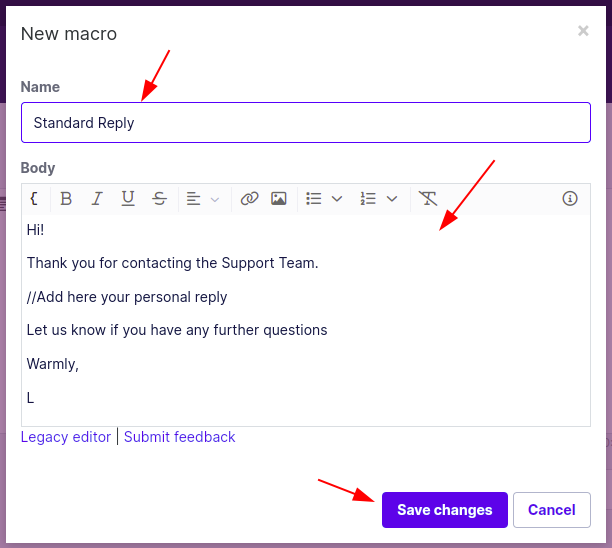 It will now be available on any ticket in your account.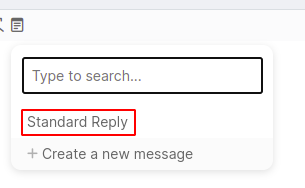 You can also manage existing Macros on the top right corner of the Tickets page: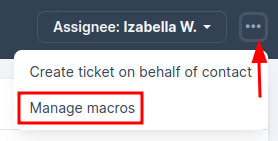 On this page you can Create Marcros, edit and delete them:

Last updated 3 Nov 2022.