Current Lesson
Course Content
Submitting a Help Ticket
In the bottom left-hand corner of your Simplero Dashboard screen you will always see an orange How Can We Help? button. Click on that and the ticket submission screen will appear.

Simply complete the fields on the right-hand section as appropriate and click the blue Send it! button.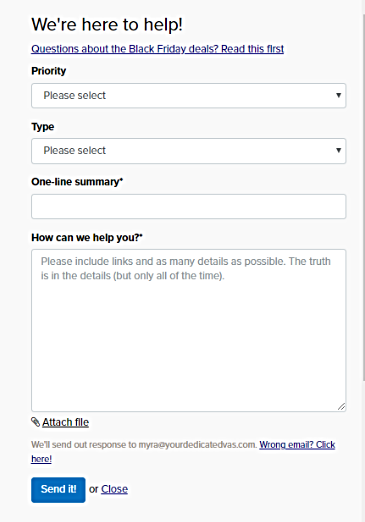 From this same screen, you will also be able to review replies and past help tickets.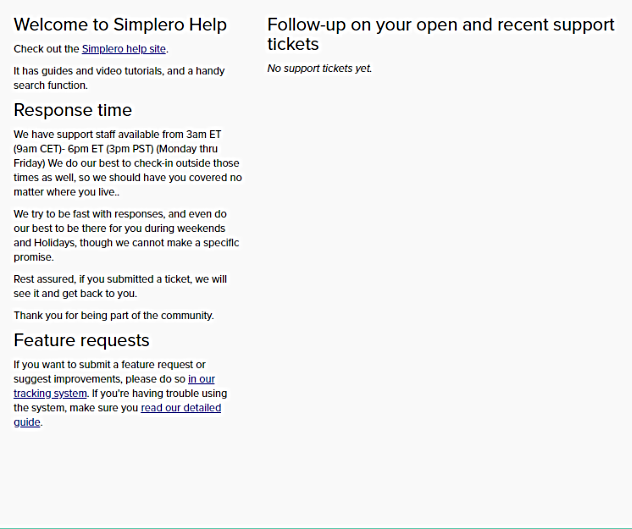 A couple of key notes to help us help you...
Use this format:

Give us the exact steps to reproduce the problem
What you expected to have

 happened

What actually happened

Submit the ticket from the page you are having trouble with or provide us the links to those pages. It will help us to better see the problem you are having and provide the best response we can.
Submit only 1 ticket per issue. We have several support people and we all have access to the same submissions so when you submit multiple tickets to us for the same issue it can get confusing on our end. If it's urgent, simply reply back to the same ticket you submitted previously and let us know it's urgent. 
Thank you for your cooperation to help us help you.
Last updated 3 Dec 2018.