Save As Template Feature
This feature can save you time when you're creating your Website pages, Membership sites and Landing pages.
Saved templates are available account-wide on any site page and landing page regardless of the theme they were created on.

To Create a Template
From your Website Pages, Membership Sites, or Landing Pages:
Click on the blue Launch Editor located in your pages tab and to the left of each page Title. 

You will then be taken to editor mode. In editor mode you have the option to edit, add and remove the various sections your page consists of: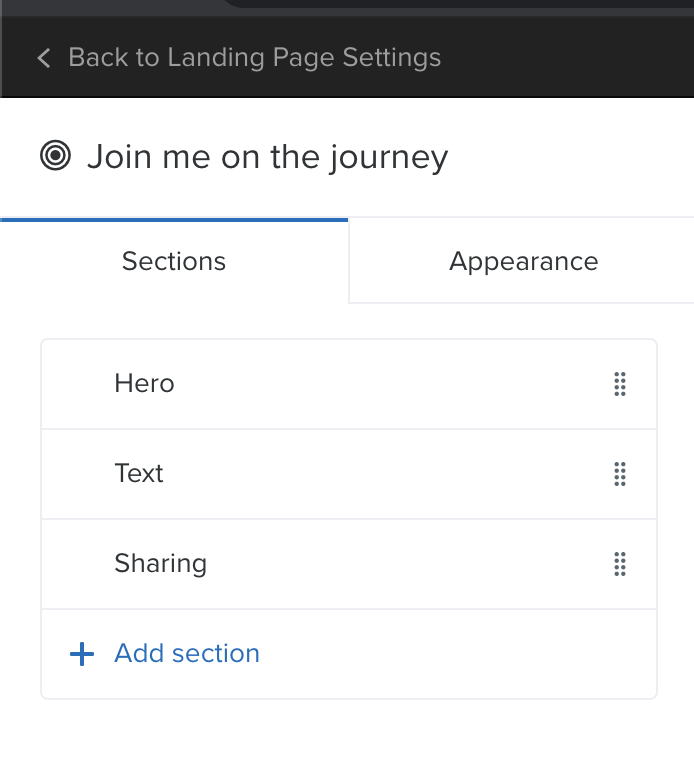 In this example, you will see the tab for Sections which has Hero, Sharing and Text :

Let's say for example you really like the format of the Hero and/or Text section and you want to be able to use the same Section on another site/page later such as your Landing Page and/or Membership Site. Well, this is where the "Save As Template" feature is useful.
Here's how:
For this example, select the Hero section.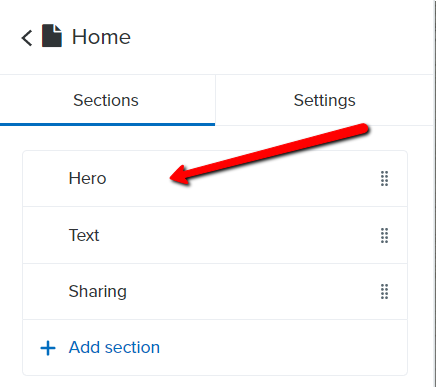 Scroll all the way to the bottom and select the Save as template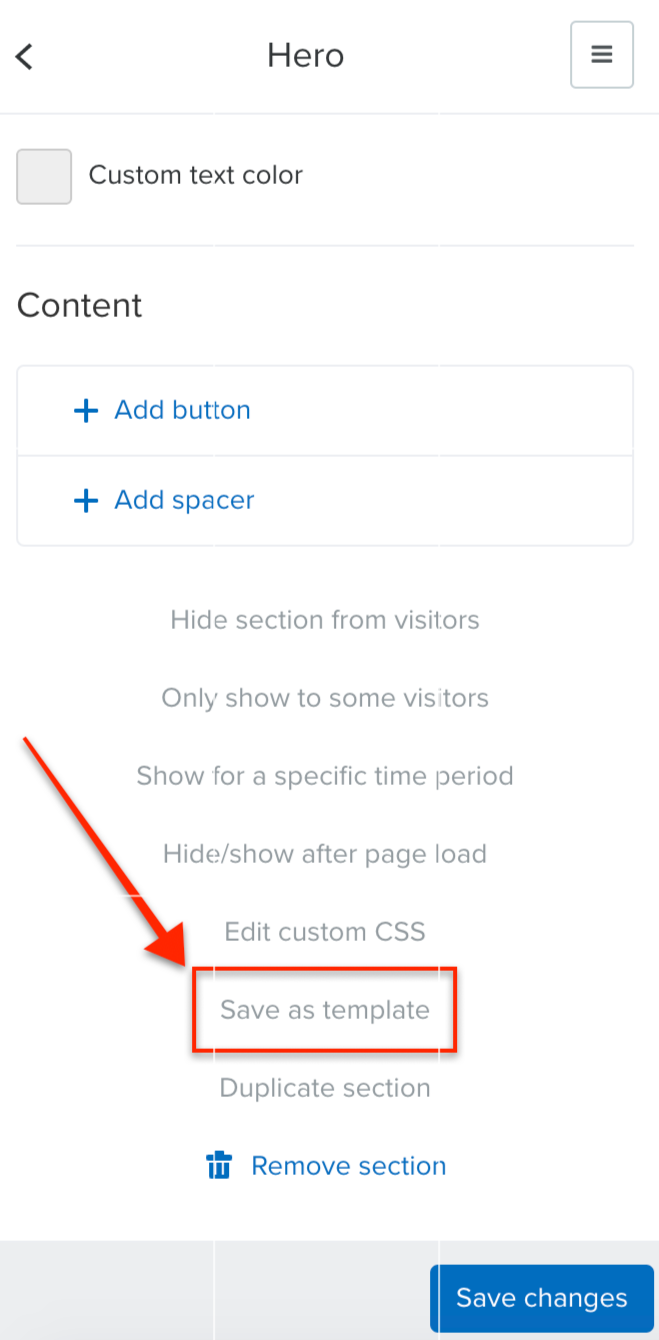 A pop-up screen will appear, type the name for the template and click the blue Save template button.



You now have a template of your Hero section to use again later.
 Note that you can save any of the sections you may have on your site/page as a template by simply following the steps above.
To Use your Template
In any of your pages, select the + Add Section




Select the Templates tab




Select the section you just saved as a template





Click Add button to add it to your site/page





The section is now part of your site/page and you're all set to make any additional edits to the section.


Make sure to click on the Save changes button when you're done!
Last updated 10 Mar 2022.