Basic Events
Do you have an incredible event coming up? Wouldn't it be great if you could give your contacts a way to easily add your events to their calendars? With the new Simplero feature, Basic Events, you can! Read on to see how simple it is.
Create a Basic Event

1. Click on Events from the Content dropdown. 
2. Click on the Create a basic event button on the far right.  

3. Fill in the event details and select the Create event button.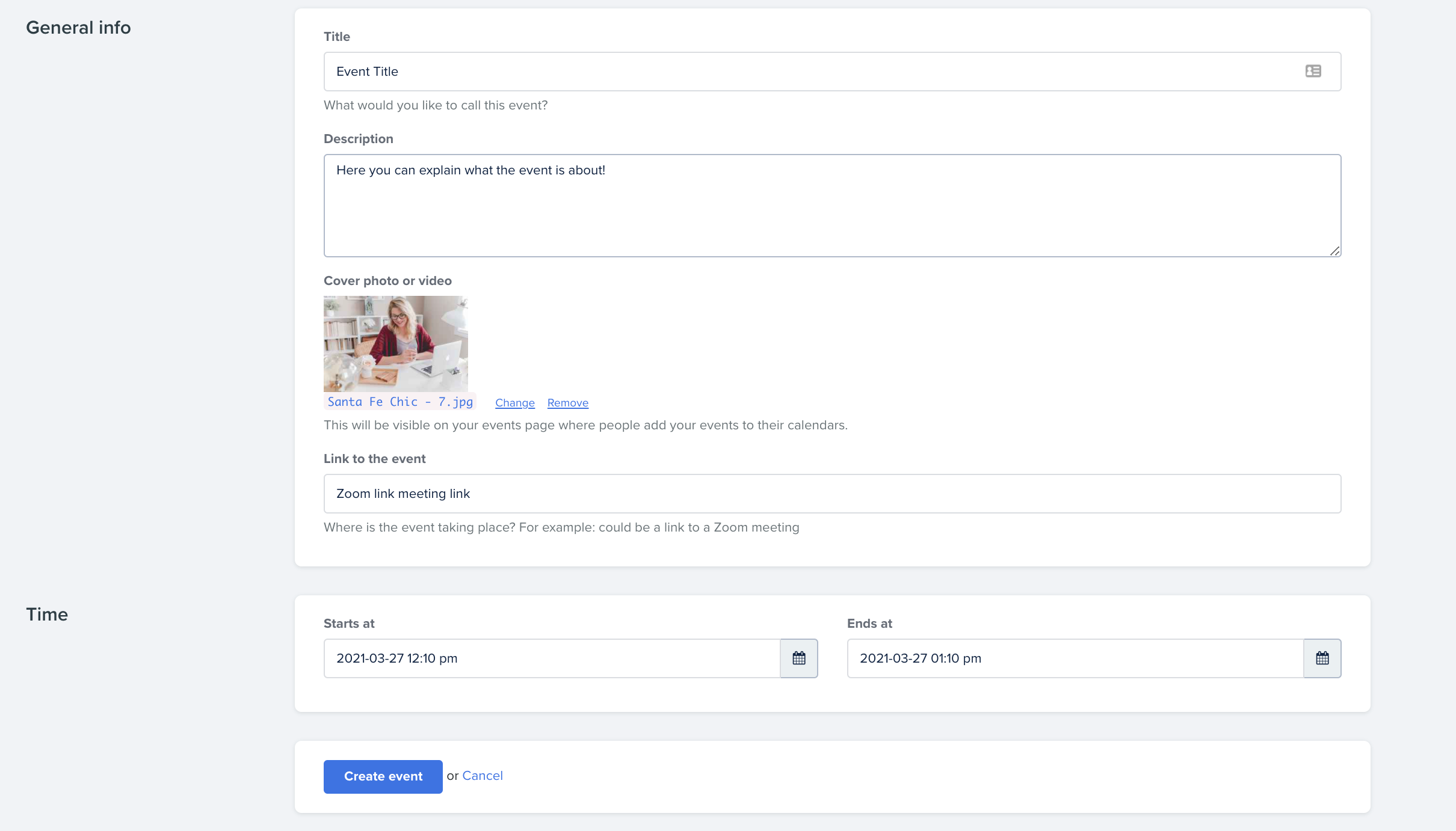 Manage a Basic Event
You can update the details of an event at any time on the newly created admin page:

There are two additional buttons displayed on the top right corner now:
Join URL: Link to the URL where the event will take place. 
View Event page: Link to a newly generated page (like below) that contains the event info and the option to add the event to different calendars. This is the link to share with your contacts.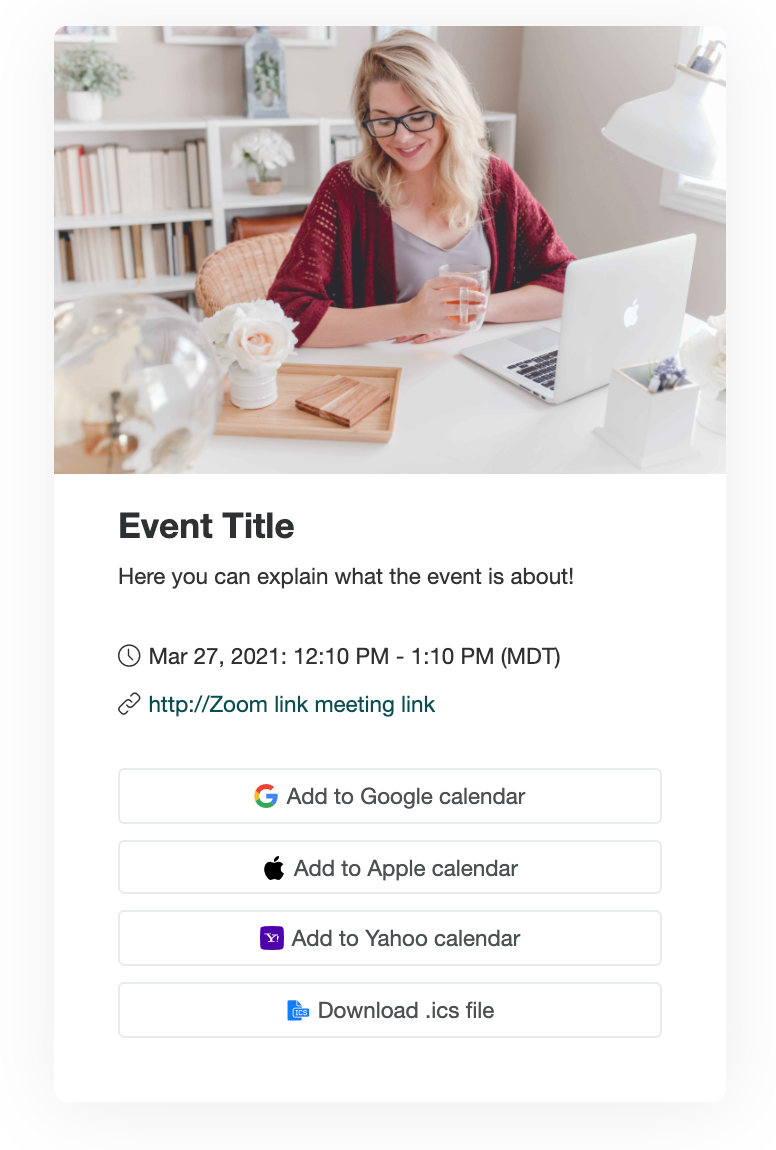 Last updated 27 Mar 2021.