How to Embed a PDF into a Course
Sometimes within a course you might want to embed the contents of a PDF on a course page. 
That is doable in Simplero. 
Here's how - 
First navigate the specific course and specific lesson where you would like to embed your PDF. 
Under Additional Content select "Add media file" and then select your PDF. 

Once the PDF is selected, select the pencil (edit) icon ... 

Along with editing the title and body, you'll be presented with an option to make the PDF show embedded within the course.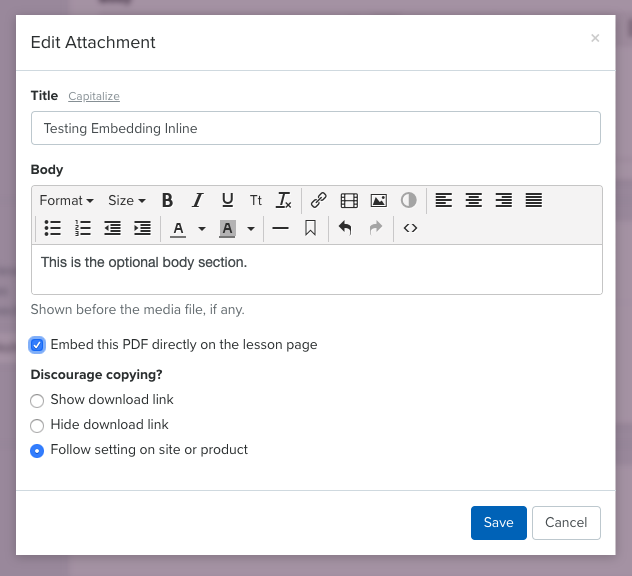 You can also choose to show the download link, hide the download, or follow whatever setting is defined for the product or the membership site. 
Last updated 11 Aug 2019.