Install Google Tag Manager on Simplero
In this lesson we'll show you how to install Google Tag Manager (GTM) on your Simplero site. 
1. First setup your GTM account at https://tagmanager.google.com/
Here's a good tutorial on that. 
After setting up GTM you'll see the installation code that looks like this -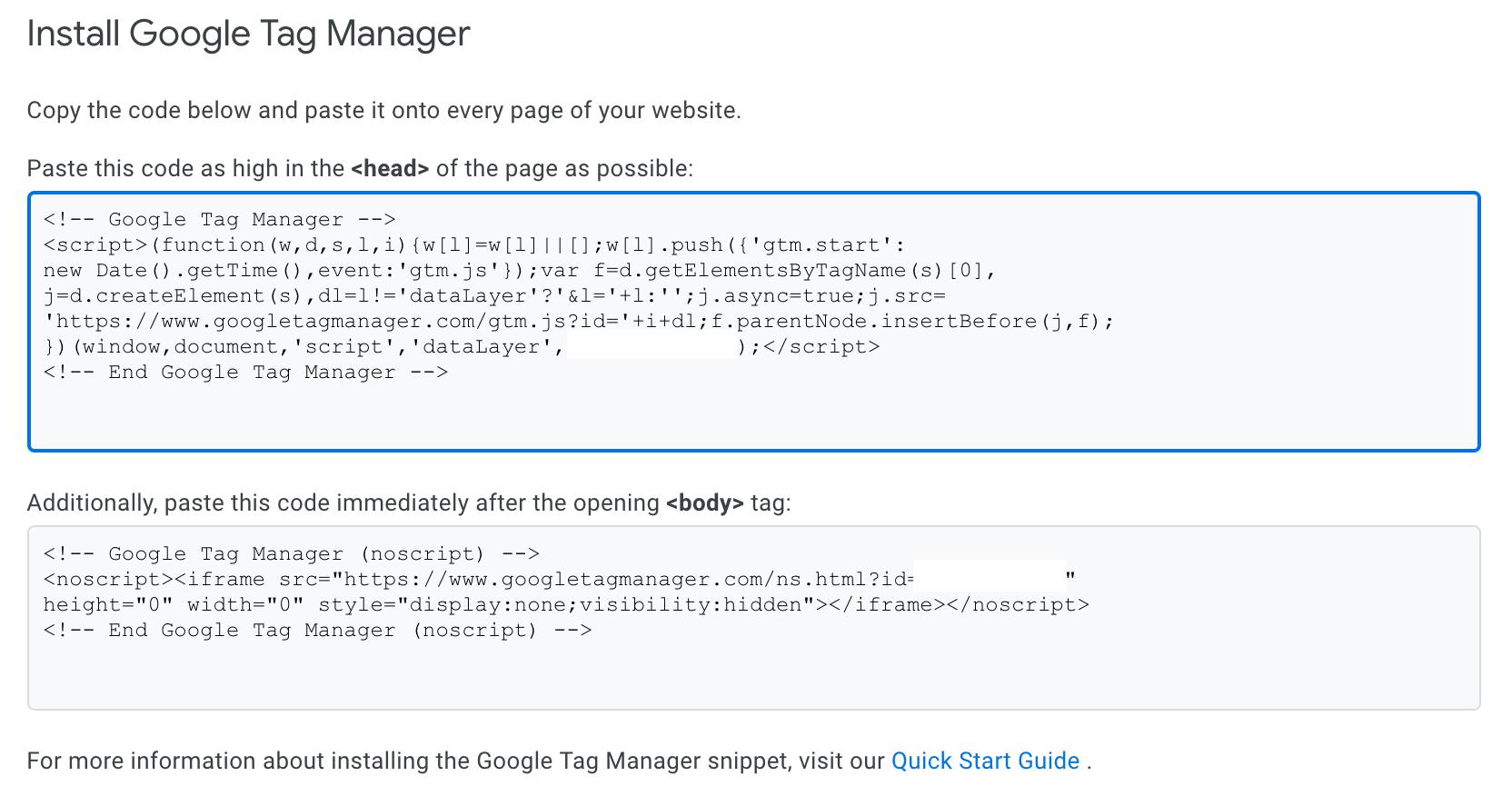 Back in the Simplero admin, under Settings >> Tracking >> Global tracking code  - you'll find the spot to paste both of those sections of code. 
After saving, GTM will be successfully installed on your Simplero website. 
Last updated 18 May 2023.