Current Lesson
Course Content
Flex Plans
Here's the scoop about Flex Plans: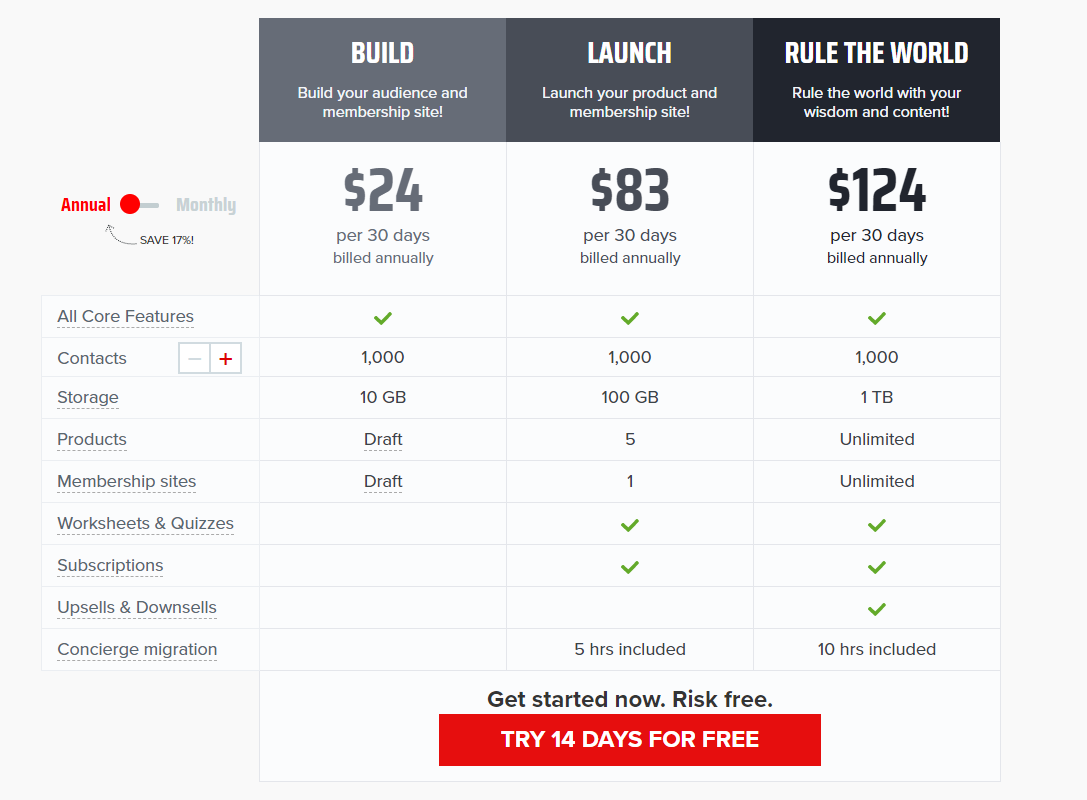 The BUILD plan is limited to sending broadcasts and utilizing lists, automations, and landing pages.  
The LAUNCH plan allows you access to all of those things and adds the ability to sell products, have 1 Membership Site, and more. 
The RULE THE WORLD plan gives you access to all these great features, adds upsells and gives you unlimited products and membership sites. 
The highlight of these new flex plans is that we will no longer be charging a transaction fee on products sold! That's right.  No more transaction fees! Crack open that champagne.
Flex plan pricing varies according to how many contacts you have. 
You may reduce your contacts in order to reduce your fee. Please see the Unengaged Subscribers guide for more information. You can also play with the slider on the Simplero Pricing page to see if you can reduce your contacts enough for it to matter.  
You can also reduce your number of products, membership sites, media file storage and other services you use in order to be eligible for a smaller plan.
Please see the Simplero Pricing page to determine what you would need to do to be eligible for Launch or Build 
If you have any questions at all, please feel free to ask us by opening a help ticket inside your account! 
Last updated 20 Oct 2020.