GDPR and DPA Agreement
What is GDPR?
GDPR is a regulation in the EU that helps consumers better understand where data is being collected about them and helps ensure that data is being protected. The GDPR applies to any company doing business in the EU and not just companies located in the EU. Simplero is committed to helping our customers to conduct business in compliance with these regulations. 
You can learn more here. 

DPA - Data Processing Agreement
Each Controller is required to have a DPA with each of its Data Processors. Simplero provides each of our customers with a pre-signed DPA which can be found in your account.
To reach it...
Select Settings from your Simplero Dashboard
In the Account tab, scroll down to the GDPR Compliance section.
There you will find a link to the DPA. You can print, sign and keep it for your records. You do not need to return it to Simplero.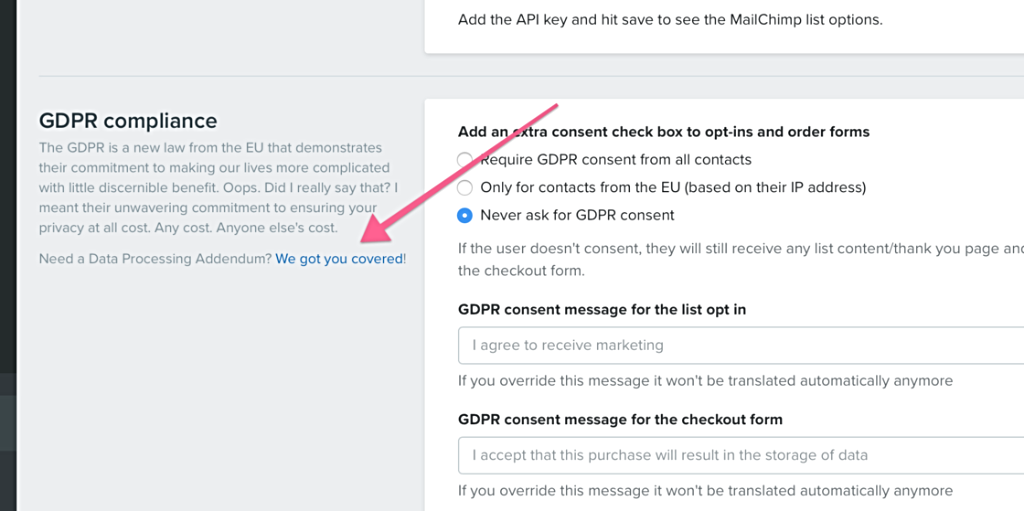 Last updated 23 Mar 2023.