Heads up! We just made some big improvements to Simplero, and a lot of the videos and screenshots here aren't updated yet.
Current Lesson
Course Content
Site Overview
The Site section is full-featured website including a Blog and Pages that you have control over the content. The new public site is built around a new concept in Simplero called Theme.

The Theme gives you a lot more flexibility in what you can customise about the look and feel of your site. Not only that, but you can also browse around your site while adjusting how things look with the theme customiser – pretty neat, right? For now, the adjustments you can make are limited to the options available in the theme customisation interface. Once any little problems that might appear have been ironed out, you will have the ability to edit all of the HTML, CSS and JavaScript that powers the theme, so you can truly make it your own.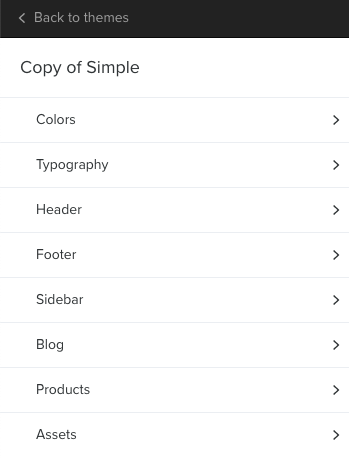 Older Simplero Accounts 
Users who signed up before we rolled out the site feature will have to manually make the switch from using the old public site (the basic Product Catalog) to the new public site. Simply click on Site in the menu bar in the administration panel for your Simplero account, and you will be shown this notice:

We strongly recommend that you preview the new site first by clicking the "Preview themed site" button to make sure that everything is as you want it to be before you make the switch as once it is enabled we can not take it down.
Last updated 1 Sep 2020.