Current Lesson
Course Content
Your Account Menu and Screen
From any screen in Simplero, you can access your Account Overview. Simply click on your picture/name located on the bottom left corner of your Simplero Dashboard.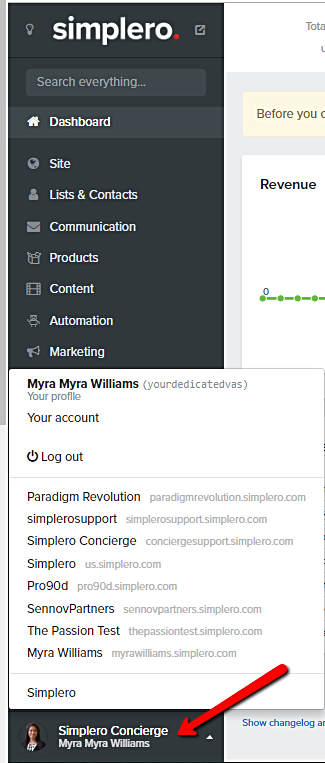 When you click on your picture/name, a menu will appear and you can select:
Your Profile 
Your Account - See below for details
List of other Simplero accounts you have access to
Log Out

When you select Your Account you will be taken to your Account Dashboard, which includes: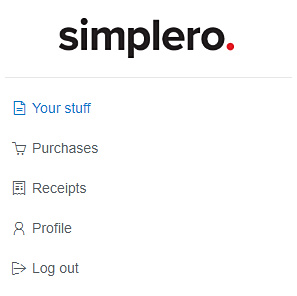 Your Stuff - everything listed below can be found on the right side of your screen):
Simplero Account Admin - access any Simplero Accounts that you are the Administrator on



Your Membership Sites - access any Membership Sites that you are a member of


Your Purchases - manage your purchases to any products purchased using Simplero
Your Worksheets - see your responses to worksheets you completed for any Simplero site


Affiliate (When applicable) - see the details of your affiliate arrangements with Simplero accounts
Several of the above options (like Purchases and Affiliate) will also be options from the Account Dashboard. 
You can manage your Profile and Log Out from this screen as well.
Last updated 3 Dec 2018.