Acuity Integration
Our Acuity integration allows your customers who are scheduling in Acquity to be added to one of your Simplero lists.
1. Log into Acquity
2. Under "Business Settings" in the left side bar select Integrations
3. Find Simplero under the "Email Marketing" section
4. Select the green set up button and a pop up menu will appear
5. Go back into your Simplero and Set up an API Key
6. Paste that API key in the pop up menu from step 4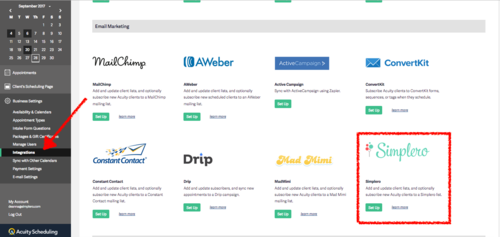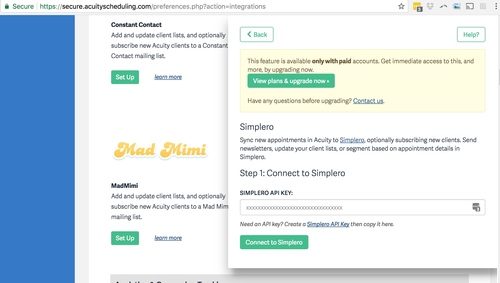 7. Once your connection is set-up you will be able to select the list that your customers are added to when new appointments are scheduled.
Optionally, you can subscribe new clients to your Simplero list when booking. Just create an intake form with a Checkbox or Yes/No Choice question like "Do you want to join our mailing list?" and select it.