Custom sales page for up-sell offers
Using an external or custom sales page
Do you want to use a customized sales page for your up-sell? It is very simple to set-up just follow these steps.
1). Make sure your up-sell offer is created
2) Make sure your sales page is created with either yes or no text or a button which they will click on to take advantage of the offer or refuse it
3) Go to the product you are adding the upsell to
4) Go to the upselling tab
5) Select add upsell in the second section called "After Purchase upsells"
6) Select the upsell offer
7) In the box below offer paste the URL for the sales mentioned you created in step #2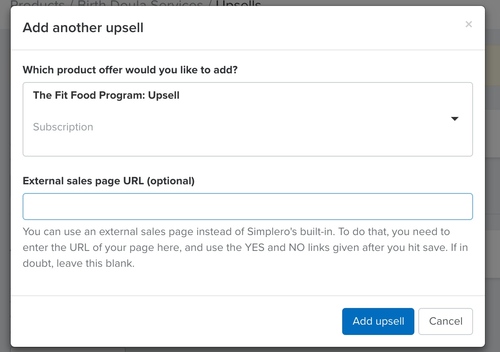 8) Select the blue button to add the offer
9) Now you will see the offer there and below the title you will see two lines "Yes Button URL" and "No Button URL"

10) Copy the URLs mentioned above and link the yes and no text or buttons on your sales page to the corresponding URLs
You are all set! Happy Selling.