Troubleshooting Email Addresses
Do you have a customer claiming to not be getting emails, or not being about to access their account. One of the first things you want to check is if their email is typed in correctly. It happens everyone makes a typo from time to time, and if this is your customers first time ever accessing a product on simplero that little typo can prevent them from being able to do or see anything including their account where they would normally update it themselves.
The safest way to fix it is this:
First, click the name of the participant. This takes you to the page for the Contact:

Second, click to edit the contact: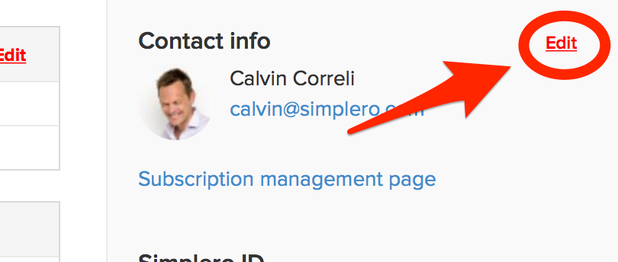 Write the new email address. Then make sure to check all the places that the email address needs to be updated at the bottom of that page:
Go back to the page for the purchase, find the participant, and remove the Simplero ID:

Also, if the switch next to "Emails:" says "OFF", which it might do if the email has bounced, switch it back to "ON".
Once that's done, you can send a new one:

Once that's done, you'll see the new Simplero ID:

In this case, it's the same, of course, but if you changed the email address, it'll be a new one.