Order form vs Freebie Link
Every product contains 2 order form links. The order form which will show the simple prices you create and the Freebie link which allows someone to purchase the product free of charge and without putting in payment information.
The links for these order forms can be found in the side bar of the product. Their names are displayed in a white box, if you click on that the order form will open in a second screen. Or if you select the clipboard next to the order form name the URL will be saved to your clipboard and can be pasted.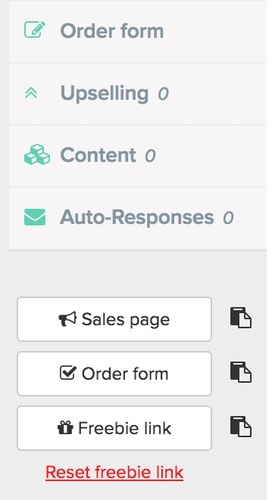 Notes About Order Forms
Check out our prices guide to see how to add or edit prices on the order form.