First locate the purchase. This can be done 3 ways.
1. Locating the purchase via the purchase screen
2. Search for the person and locate their purchase via their contact screen.
3. Go to the product and locate the purchase via the billing screen.
Once you have located the purchase scroll down to the charges and payments screen and select the add a charge button from the summary tab.

Select the red pencil to the right of the charge you want to edit

Complete any necessary fields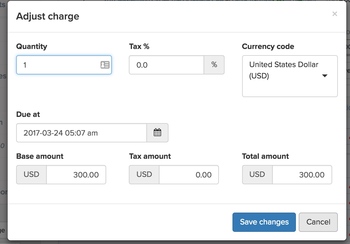 Save your changes.
If you are editing the charge to break into smaller payments, check out our guide for adding future charges.