When selling to business customers in the EU, or when you yourself are based in the EU, a valid VAT number is required on purchase in order to sell a product without VAT in accordance with the reverse VAT rules of the EU.
In Simplero we remove the VAT automatically if a valid VAT number is supplied. The VAT number is checked against the EU database (VIES), and if it's not recognized, the customer gets an error message and VAT is not deducted. However, the purchase can be completed without VAT unless you have checked the "EU VAT only" box on the "Configure" page of the product.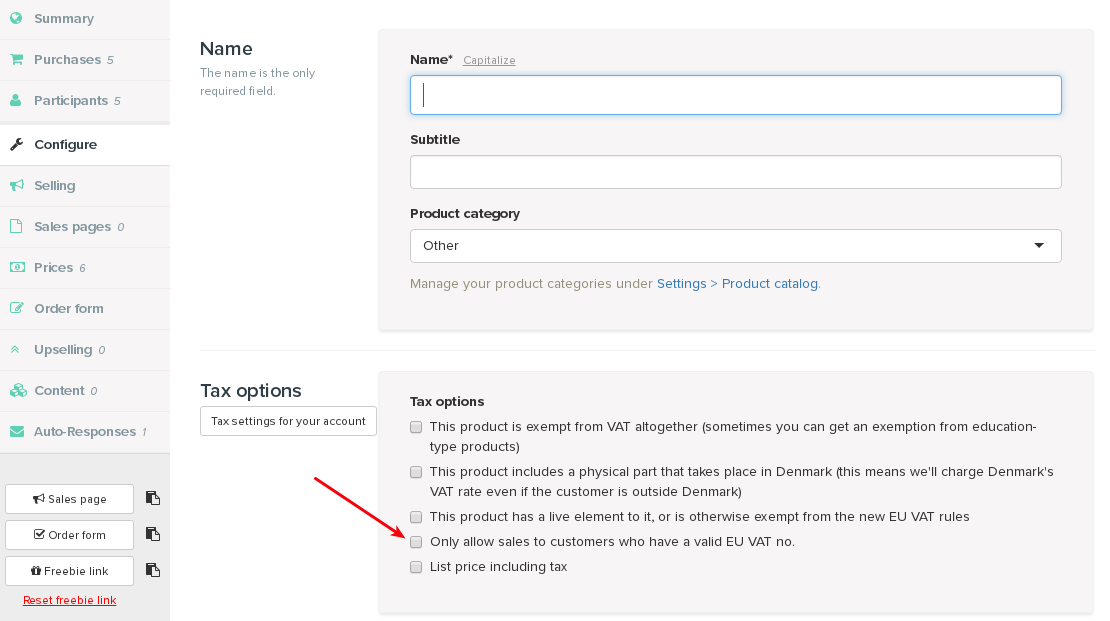 To get the VAT field to show on the order form, you need to include Company name under Purchase Fields in the Order form setup.

Troubleshooting
If the VAT number is not accepted, this can be for one of several reasons. These reasons apply to both your purchase of Simplero and customers purchasing from you:
You typed in the wrong number (obvious reason, but happens a lot)
The EU database is down. That unfortunately happens from time to time – try again later or complete the purchase with VAT and then deduct the VAT on your VAT registration with your local VAT authorities.
The VAT number is not valid for VAT deduction. You can verify that a VAT number is in fact valid for deduction on the VIES registry: http://ec.europa.eu/taxatio.... In Denmark this is a common reason for a VAT number not being accepted, since as can have a business number ("CVR-nummer") but not be registered for VAT if you are in a specific niche like healthcare and some types of education. For Danish businesses you can check it here https://www.skat.dk/front/a.... If your business is in another EU country, and similar rules apply, please let us know if you have a link to a local VAT number check you would like us to include in this guide.