On the order form for a product, you can choose whether you want the "yes to news and marketing mails" check box to appear, and if it does, what list the purchaser should be signed up to.
You simply go to the order form editor, and under Purchase fields tick the hide box if you want to exclude the mail check box on the order form, or choose the relevant list from the drop down menu. If you don't change anything people who check the yes to mails box on the order form will be signed up to your houselist as usual.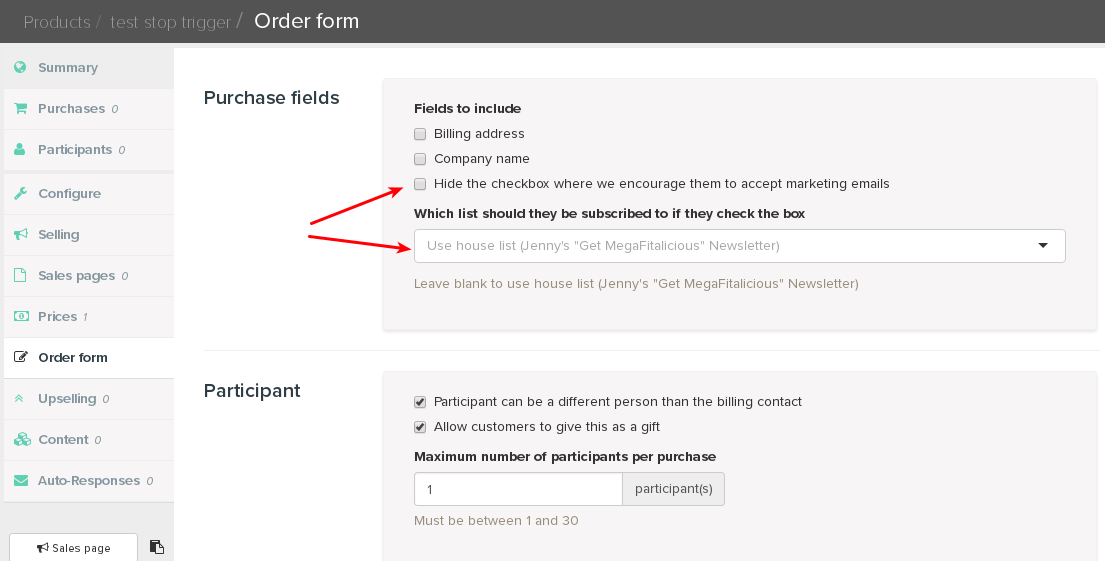 Adding Fields to order Forms
1. See Fields Section to make sure all field options are available to you.
2. Scroll to the bottom of the Order forms tab in your product and drag the field you want on the right to the column on the left
3. Save Changes