Import List from ConstantContact
How to Export a List from ConstantContact and Import into Your Simplero List
How to Export Your List from Constant Contact and Import into Simplero
If you're looking to export your list from Constant Contact and import into Simplero follow the easy steps below.
1. In Constant Contact > Contacts > Email Lists, select the list you want to export.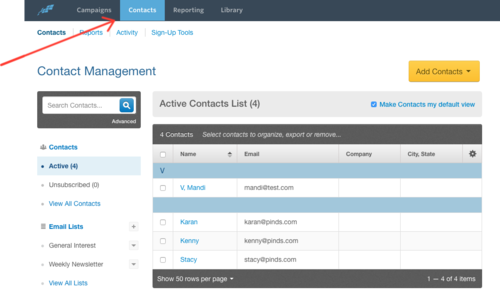 2. Check the box to select the contacts.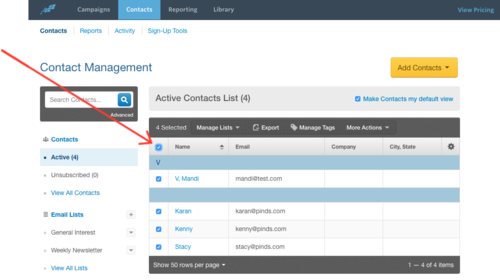 3. Then click on Export All. Another window will pop up, select the fields you want to export, then click Export Contacts.You'll then see a link to download the csv file, click on that.

4. Next, you'll receive an email from Constant Contact with your csv file for download. Download the file.

5. Go to your Simplero admin, click on Contacts > Lists > Add a subscriber, click on Upload a CSV file, and Choose file, select the CSV file and then click Upload file.

6. Choose columns.
If you have a custom field to import, first add the custom field in your contacts. Go to Contact > Fields and add the field. Then select the appropriate option from the drop down menu.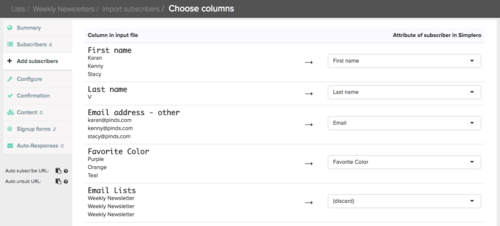 7. Once you're happy with that, click on Start Import.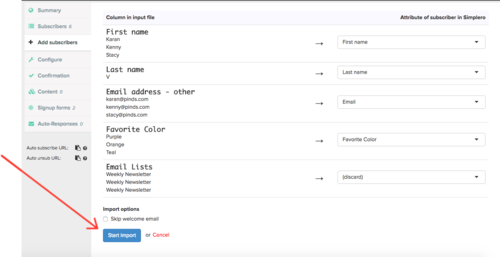 That's all!
You'll receive an email notification to confirm the import was successful.
Now go have fun reaching out to your subscribers!