Simplero and LeadPages
LeadPages doesn't have direct integration with Simplero. We wish they did, but they don't. Please ask them to integrate with Simplero. The more people ask, the better chance of integration happening.
That said, you can still use Simplero and LeadPages together quite easily.
Their Drag & Drop Editor does not support an integration however.
You will need to use the "Standard" Template for a Leadpage. You can click on the "gear" Icon of the submit button.
Click "Link Options" > Advanced Settings > View/Edit > Integration > Select HTML and Paste your RAW Code there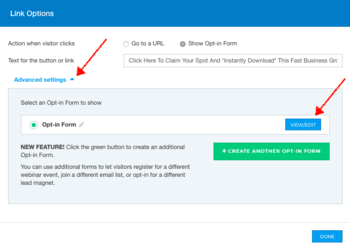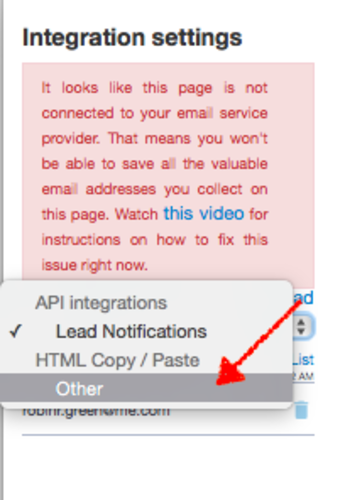 When you are creating a Lead Box you can click on "Integration". This gives you a place to copy-paste HTML code, and let LeadPages figure things out from there.
To get the code that you need to paste here, go to the List in Simplero that you want to add people to, go to "Signup forms", and click to "Create a new signup form", then choose the "Raw HTML opt-in code". This gives you the code that you need to copy and then paste into LeadPages.
If your page is leading to a product purchase, you can simply set the "thank you page" to send people to the regular purchase link that you would use anywhere else. That also works.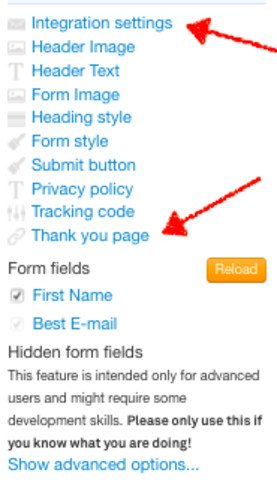 That's pretty much all there is to it. Everything should work from there.
Enjoy!