More than One Affiliate Program to the Same Product & Override the Default Affiliate Commission
More than One Affiliate Program to the Same Product & Override the Default Affiliate Commission
More flexible affiliate setup:
You can now apply more than one affiliate program to the same product
You can now override the default affiliate commission for an affiliate program for a given product (so you can offer a lower commission for products with lower margins)
You can even override the commission for a specific affiliate for a specific product if you need that
I've recorded a video that shows how it works: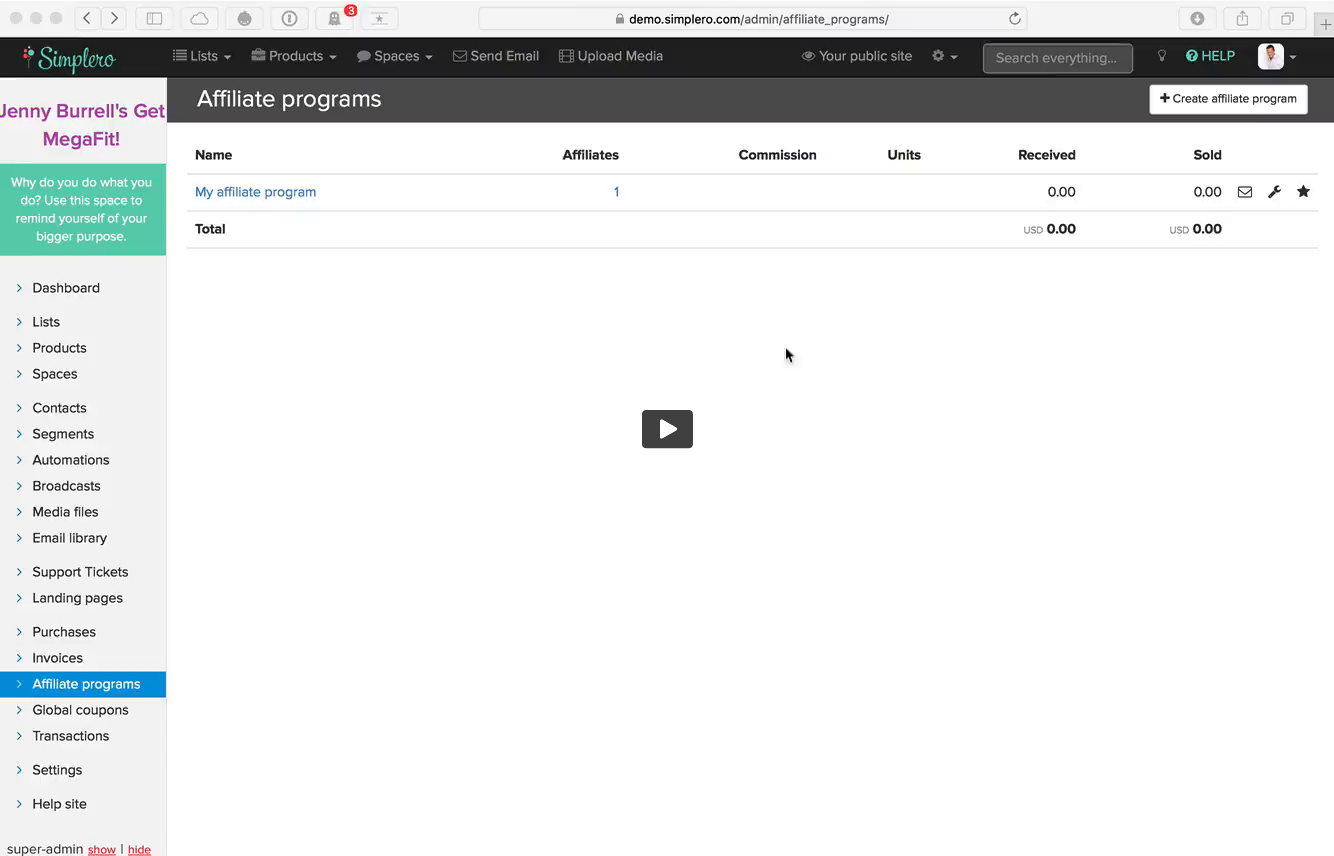 I also added details of purchases, charges, and thus how the commission breaks down, to the affiliate center page for each affiliate.

And I added tracking of clicks on affiliate links, so that each time we see a request with that person's affiliate link, it's tracked, and the total number of clicks shown on the affiliate center page.
Later on, we'll add more details about those clicks, such as what links specifically, when they were clicked, and by whom. For now, we've started tracking all of that. This should give your affiliates way more insight into how well they're doing.