Pay-What-You-Can
1. Create a new price within your product
2. In the second section of the price creation called "Type of price" You will check the box that says "Allow people to donate more than the amounts indicated"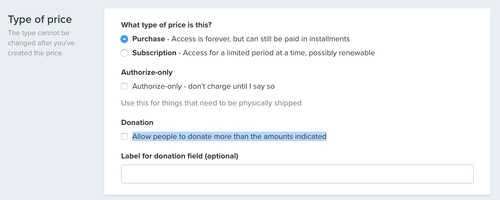 3. Set price to $0 or whatever your minimum price is
4. Finish creating the price as normal and save
5. Enable price
Now when someone selects that price option for the order form they can determine how much they will pay.