Triggers on Link Clicks
You can add a trigger to run some action when a link is clicked.
This is super useful to catch people who are interested enough in an offer to click a link about it, but may not yet have bought the program.
Simply go to your broadcast or auto-response, find the link, click Edit.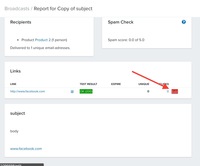 Scroll down and add a trigger that will get run when they click this link. The trigger can add a tag, notify you, add them to another list, or any of a number of other actions.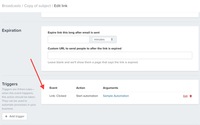 GDPR notice for those doing business in the EU: Please keep in mind when using triggers based on actions of your customers that you are in compliance with GDPR, actions such as these may violate rules in regards to consent and profiling. This message does not constitute legal advice should you have a question about compliance please consult a lawyer.